Today we continue with the scenic and culinary highlights on the Dingle Peninsula. On Dingle you will find the most beautiful landscapes of Southern Ireland in a very small area. Ideal if you don't have the time or means to visit the whole south of Ireland!
Good to know: This article is the third part of my 3 part Ireland Dingle series. Don't you know how to plan your journey to the Dingle Peninsula? You can find more information in part 1 and my personal highlights of the Dingle Peninsula in part 2.
Dunquin Harbour – the way to the Blasket Islands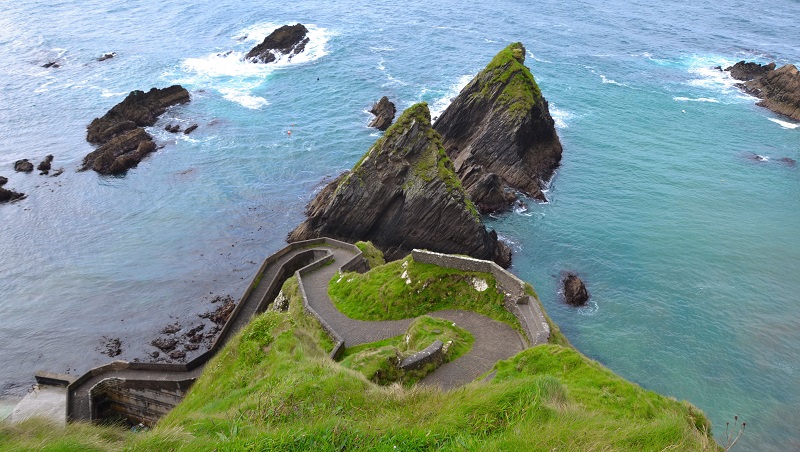 The small harbor Dunquin is well hidden from the road, a small path along the coast will lead you to this place. Dunquin Harbour has existed since the Blasket Islands off the coast were settled. The harbor was and is the most important connection of the islanders to the Irish mainland.
The shape of the rocks lying in the harbor is postcard picturesque. Do not underestimate the descent to the harbor, it is relatively steep! Ferry services between the Blasket Islands and Dunquin are regular, but in case of bad weather they are usually canceled at fairly short notice. Blasket Island Ferry offers hourly crossings from April to September, so you are quite flexible. Cars can not be taken, the ferries are rather smaller models.
Urige Pubabende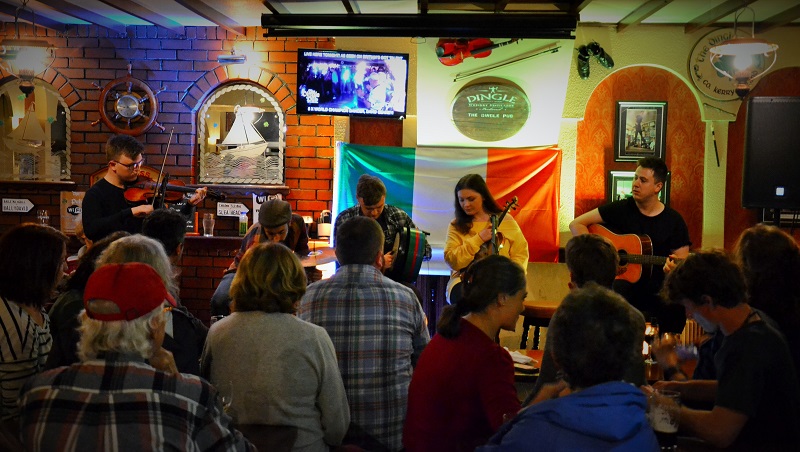 At the risk of repeating myself, I can only recommend you enjoy Irish pub nights with live music, good food and even better company whenever you get the chance!
There are also plenty of pubs to choose from on the Dingle Peninsula. For music lovers, a visit to O'Sullivan's Courthouse Pub is especially worthwhile. On the pub's website you can find up-to-date information about which music is playing when and what events are taking place during your visit. One of the most traditional pubs in Dingle Town is James Curran's Pub. A perfect place to end your visit to the Dingle Peninsula.
Irish dishes & travel planning – wanderlust in pandemic times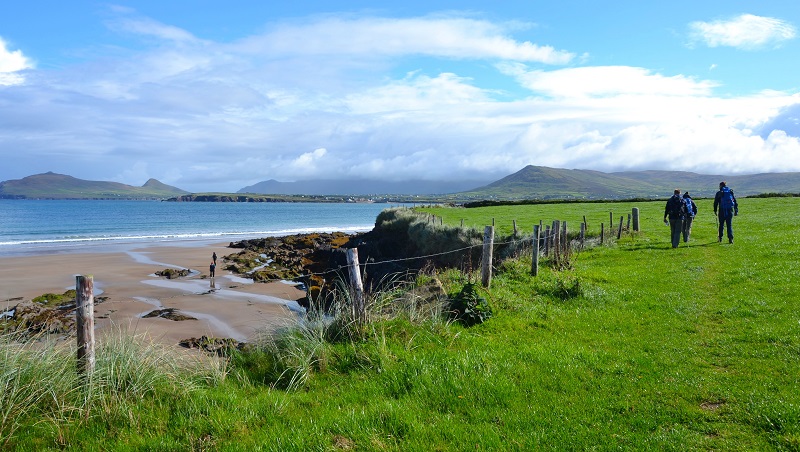 If wanderlust strikes you in these times of travel restrictions, I can recommend Sue's blog. "The view from great island" offers a recipe section with Irish farm recipes – typically homemade. So you can bring Ireland directly into your kitchen at home.
Those who are still unsure about planning their own next trip will find various tour providers offering ready-made tours to the Dingle Peninsula. If you are traveling in a group and can share the costs, the offer of Dingle Slea Head Tours is worth a look. Here the tours are arranged on request according to your wishes and ideas. So the tour fits perfectly into your itinerary and you see everything you want to see. The tour operator Hidden Ireland Tours offers a similar service.
My personal tip: Let the locals show you Ireland and Dingle personally! For example, you can book the "Slea Head Loop" through Tours by Locals and will be guided by an Irish guide in the region not only to the tourist places, but also always get personal tips and recommendations or learn a funny anecdote or story from the region. Just ask for a real insider tip!
Declaration of love to the southwest of Ireland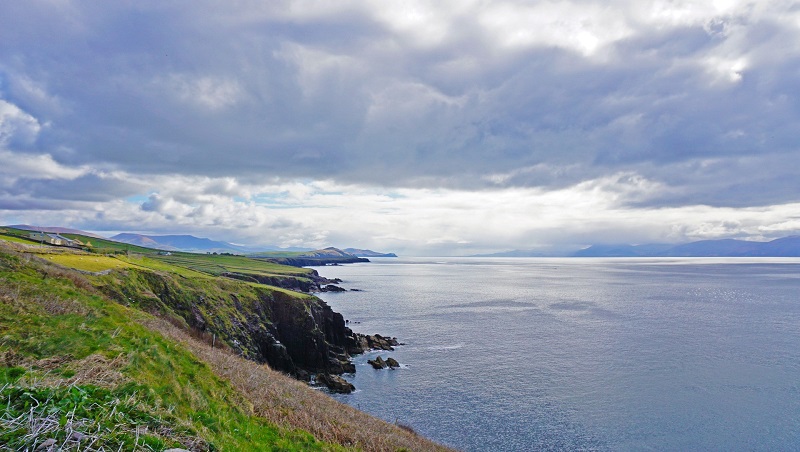 Actually, the entire Irish island deserves a declaration of love. But as you can see from the last articles, I am particularly fond of the small peninsula. Dingle is an exemplary place for the beauty and originality of the Irish southwest. The coastline between Cork and Galway is perfect to get to know Ireland.
Finally, a last tip: Especially in the summer months of July and August is peak travel season, for international tourists as well as for the Irish themselves. If you have the opportunity, then travel in the off-season. April weather on the weatherless Dingle Peninsula? Unique photos guaranteed! Enjoying the golden autumn on lonely beaches? September is often one of the most beautiful months in Ireland.
So when planning your trip, be sure to consider Dingle: But now have fun planning your stay in Ireland!
Which travel guide should I carry with me?
▷ You can find more guides and useful equipment in Work & Travel Shop.
What else might interest you:
Disclaimer
:
Please note that some of the links marked with a * are affiliate links, and, at no additional cost to you, I may earn a commission if you make a purchase. I use all the companies listed and recommend them because they rock and have made my travels better. If you are ready to book your trip and would like to support Working Holiday Blog, using these links is one way to do that. If you have any questions about the companies, e-mail me.
Ciao Lena 🙂
Folge mir auf YouTube, Facebook, and Instagram.
Wenn du den Artikel hilfreich findest, dann teile ihn mit deinen Freunden!