The right travel credit card is one of the most important steps in your planning for your Working Holiday in Australia. The credit card will be your companion when it comes to payment and withdrawals, as well as your safety net when things go rough.
While working in Australia, it is the best to also open an Australian bank account. Nevertheless, you should get a travel credit card and not rely on cash alone.
The range of credit cards is huge and they often cost money, either as an annual fee or directly when paying or withdrawing money at ATMs in Australia.
But are there any free credit cards especially for your Working Holiday?
I was faced with the same question while I prepared for my own Working Holiday. Today I will show you the best free credit card for your Working Holiday in Australia.
1. Do you need a Travel Credit Card in Australia?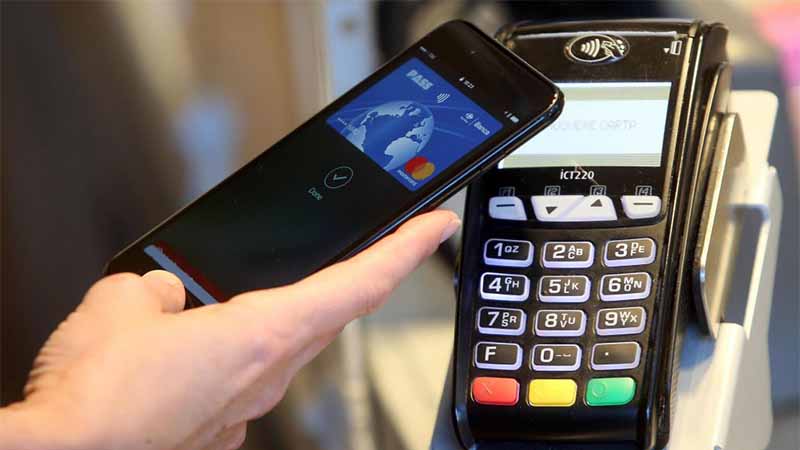 The short answer: Yes!
Cashless payment is standard in Australia. No matter if you buy your coffee or taxi. Everything can be payed contactless through "Tap to Pay".
Even if you are used to pay everything with your debit card, you can only use it to a limited extent in Australia.
Attention: Check if your debit card has the Maestro logo on it. Only then you can use it at ATMs in Australia who also have the Maestro logo.

Therefore many debit cards do not work in Australia. Even if you find one of these ATM's where your debit card works, you will still pay an overseas withdrawal fee.
In addition many booking & rental websites do not accept any other payment method than credit card. Or if they do, they charge an additional fee for the alternative payment methods.
Acceptance: MasterCard and Visa are the best choice
Credit cards are widely accepted in Australia. So you can use them almost everywhere. Visa or MasterCard are ideal. Both are most accepted credit cards worldwide and in Australia!
2. The advantages of a good travel credit card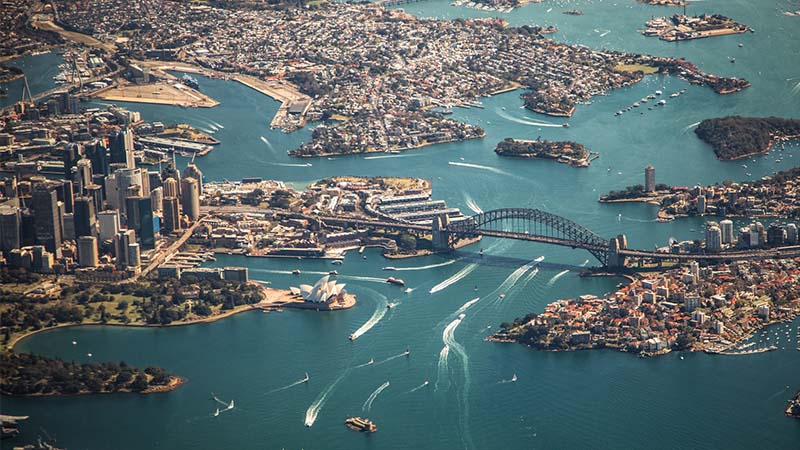 As a backpacker in Australia you want to travel light and save as much money as possible. Security during your time abroad is important. Worldwide access to your money is also important! So you don't want to be faced with unpleasant surprises in down under.
Those who take a working holiday in Australia have different demands on their travel credit card than those who only use it for shopping and refueling gas back home.
A good travel credit card has the following advantages:
No international service fee! If you pay using your credit card in another currency, you don't want to pay any fees (the most banks charge 1 – 2% per transaction as a fee)
No withdrawal fees when withdrawing cash worldwide! A good travel credit card does not include any fees for Withdrawal withdrawing money worldwide.
No annual fee for your credit card and account! Many credit cards have an annual fee or hidden costs. When travelling to Australia you don't want any fees.
24/7 Good customer service! In case of problems, money fraud or credit card loss. Very important for your time in Australia.
Travel-Hack: I recommend that you take 2 travel credit cards to Australia. One as a back-Up always placed in a different location than your main travel credit card. For example in the locker of your accommodation.
3. Which is the best travel credit card for Australia?
The Best Travel Credit Card is: The credit card from Revolut!
4. Die Revolut Visa Card
If you've never heard of Revolut, I'm happy to introduce you.
Revolut claims to be a Fintech company that offers banking services in several countries across the world.
They don't call themselves a bank because they don't actually have any branches where you can walk into. The magic happens in the Revolut mobile app which is how you manage your money.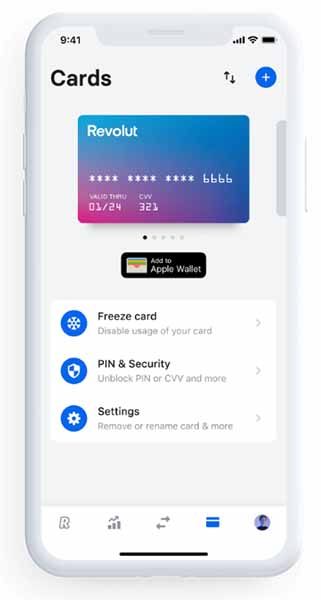 Why pay bank fees when you don't have to?
You get a free prepaid debit card packed with amazing features with Revolut's transparent standard pricing plan. (Standard is Free) You'll receive a Visa or Mastercard and get to manage everything from spending to withdrawals from the app.
7 Reasons Why Revolut Is The Best Travel Credit Card
• Free Travel Credit Card with No Hidden Fees
• Get the Best Exchange Rate and Pay Zero Commission
• Free and Easy to Top Up Your Revolut Card
• Free Worldwide ATM Withdrawals with Your Travel Card
• Exchange and Hold up to 31 Currencies with No Commission
• Use Your Travel Card to Spend in Over 140 Currencies
• Your Money is Safe with the Revolut App
▷ Get your free travel credit card from Revolut here.
5. Travel Credit Card Alternatives (Back-Up)
There are several other mobile bank cards including that you can consider as an alternative travel credit card or you choose one as your Back-Up:
6. FAQ – the most frequently asked questions about travel credit cards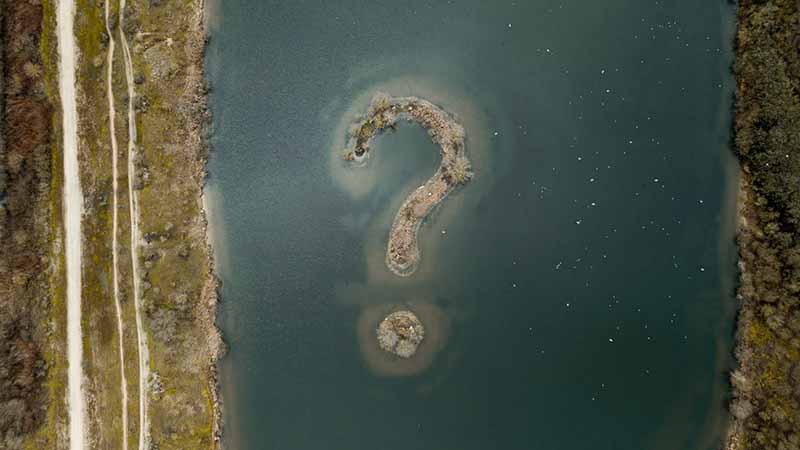 a) How do I apply for a credit card and what do I need?
You can easily apply from home. Fill out an online form in which you enter your personal details and send it to the credit card company. You will also have to go through the so-called Ident-procedure, in which your identity is checked and confirmed.
There are two possibilities for the Ident procedure
The Video Ident procedure, where you identify yourself with the help of a camera (laptop or smartphone) and your identity card or passport.
The Post-Ident procedure, in which you go to the nearest post office with your ID card. There, a post office clerk checks your identity and then sends all the documents to the bank.
Once your identity has been confirmed and accepted by the credit card company, you will receive your credit card, debit card and corresponding PIN's in separate letters within the next few weeks.
▷ Get your free travel credit card from Revolut here.
b) When should I apply for the credit card?
The application for a credit card usually takes 1-2 weeks until your documents, debit card, credit card and PIN's arrive in your mailbox. In extreme cases it can even take up to 6 weeks!
I recommend that you apply for your credit card at least 2 months before your planned departure to Australia.
c) Are there really no fees when withdrawing money in Australia?
For some ATMs, especially those located in a 7-Eleven or petrol station, the ATM charges an additional fee when withdrawing money. Such machines will show you the amount (about $2-5 AUD) on the screen before you withdraw.
These additional fees are not refundable. Therefore, pay attention to which ATM you withdraw money from.
d) What to do when your credit card is gone?
If your credit card is gone, whether stolen or lost, you should call the free hotline of the credit card company as soon as possible and have your card blocked!
Block your Revolut Card in the app anytime, or call the automated phone-line +442033228352.
In the transition phase your second credit card (BackUp) will be used. For this reason it is very important that you keep both cards in different places. If you carry one of them in your wallet, keep the other one in your backpack, hotel safe or in a separate bag.
e) What to do if no money comes out of the machine?
Don't panic. Either the machine simply doesn't have enough money left or has a problem with your card. Find the nearest ATM.
Check if you still have enough founds left on your credit card.
Tip: If you are travelling alone, I recommend you to always use a second or, like me, even three credit cards. Some ATM's do not accept one card, but then the other one.
f) What to do if the ATM keeps your credit card?
If your credit card is swallowed by the ATM and cannot get out, be careful. This could be a scam. Don't leave the ATM. Ask someone to inform a bank employee.
Some ATM's spit the card out with a delay.
Normally, every ATM has a contact number and identification number. Try to contact the bank. Try to avoid ATM's that do not have any labeling at all.
If all of this is not possible, for example you are there at night. Try to block the card slot. This is not so great for the bank, but you can save your credit card if you suspect a fraud.
7. Conclusion: The best travel credit card for Working Holiday in Australia
The best travel credit card for your trip to Australia is the credit card from Revolut.
Overview Free Credit Card Revolut:
• Free UK account
• Free Euro IBAN account
• Spend in over 150 currencies at the interbank exchange rate
• Exchange in 30 fiat currencies up to £1,000 per month without any hidden fees
• No fee ATM withdrawals up to £200 per month
• Generous top brand discounts with Perks Plus
• Free Revolut card (excl. delivery)
• Instant access to 5 cryptocurrencies
• 1 free cross border transfer each month, £0.50 therefore
▷ Get your free travel credit card from Revolut here.
Take a second credit card with you as a backup!
For your Working Holiday Australia time take 2 credit cards with you. So you have a Back-Up Card in case something goes wrong with the first card. As an alternative I recommend the travel credit cards from Starling, Monzo, N26 or Monese.
This was my article about the best travel credit card for Australia. If you have any further questions about the credit card, feel free to ask me under the article in the comments.
What should you do next?: Do you already have health insurance for your trip to Australia? Read more in the article "Best Australia Travel Insurance for Backpacker [Working Holiday]"
Read more:
Disclaimer
:
Please note that some of the links marked with a * are affiliate links, and, at no additional cost to you, I may earn a commission if you make a purchase. I use all the companies listed and recommend them because they rock and have made my travels better. If you are ready to book your trip and would like to support Working Holiday Blog, using these links is one way to do that. If you have any questions about the companies, e-mail me.
Ciao Daniel 🙂
Follow Me on YouTube, Facebook, and Instagram.
If you find this helpful: Share It with your friends!