Resume Templates for Backpackers in Australia
Only 2% of resumes make it past the first round. Be one of them.
More chances with the right resume
Create different resume templates
Benefit from our Working Holiday experience
Get our Resume Help Service (Only in Gold)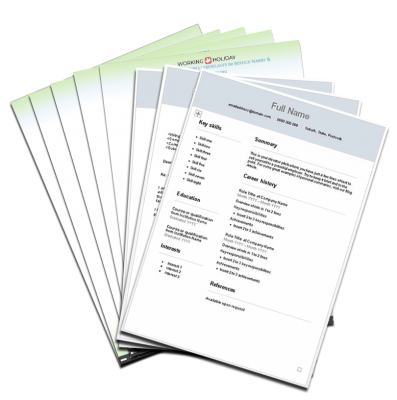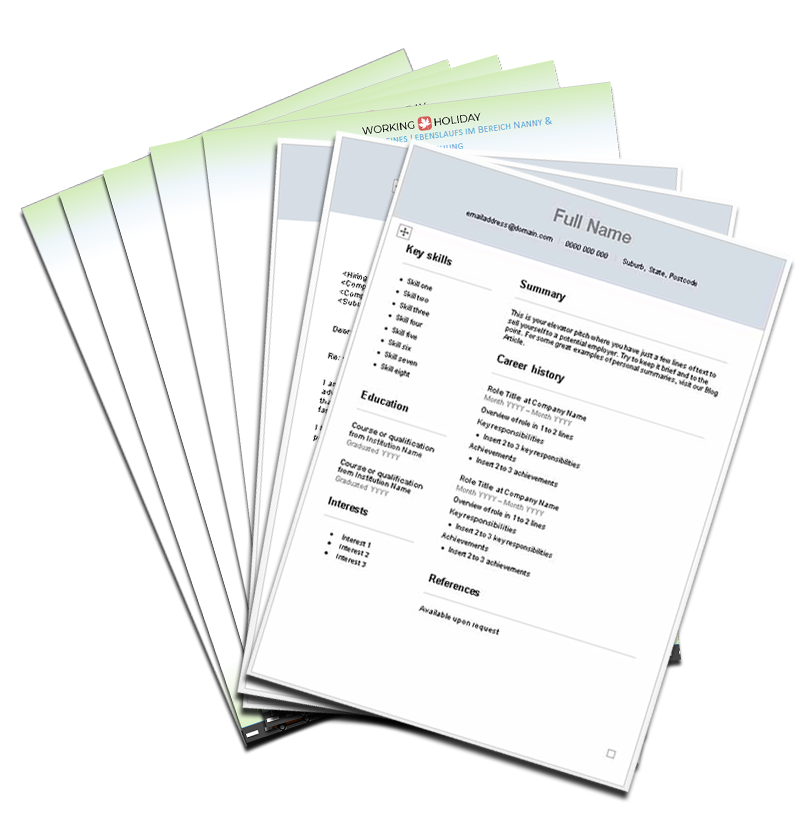 Resume Template
FREE
A general Resume Template for Backpackers in Australia
Popular
Backpacker Resume Package
4,90 £
Full Packpage with Templates, Guides & Informations for Backpacker in Australia
Templates: Resume, Cover Letter & References
Job-Infos: Barista, Construction Worker, Farmwork, Hospitality & Nanny
Bonus: 10 Tips for Writing an Exceptional Resume
Bonus: How to create a good Elevator Pitch
BUY NOW
Backpacker Resume Package Gold
9,90 £
Everything from our Backpacker Resume Pro Pack + Our Resume Help Service, where u can send us your Resume and we give feedback.
Templates: Resume, Cover Letter & References
Job-Infos: Barista, Construction Worker, Farmwork, Hospitality & Nanny
Bonus: 10 Tips for Writing an Exceptional Resume
Bonus: How to create an Elevator Pitch
+++ Resume Help Service +++
Buy now