Trying to decide which companies to book and use for your trip? Over the last 5 years of travel, I've used alot of companies. Some great, some awful. Below is a list of the companies I believe are the ones will make your working holiday / travel better. They are the best out there and continually offer the best deals & Services. This list will make your TRAVEL better.
Disclosure: Please note that some of the links below are affiliate links, and, at no additional cost to you, I may earn a commission if you make a purchase. I use all the companies listed here and recommend them because they rock and have made my travels better. If you are ready to book your trip and would like to support Working Holiday Blog, using these links is one way to do that. If you have any questions about the companies, e-mail me.
This is my all time favorite flight search engine. They always seem to find the best deals and their calendar view lets you see which days are cheapest to fly. I like them because they search the small booking sites no one else does. Start all your flight searches with them.
This great website searches a lot of different airlines, including many of the budget carriers that larger sites miss. While I always start with Momondo, I'll also check this site too as a way to price compare.
Google Flights lets you enter your departure airport and see flights all over the world in a map so you can see where the cheapest destination is. It's a good search engine to get a sense of routes, connections, and fares.
This is one of the BEST travel insurance for all kind of people and almost anywhere in the world. They have great customer service, competitive prices, and in-depth coverage. They are also recommended by Lonely Planet and National Geographic so you know they are good.
The Best Travel Credit Card comes from Revolut with no annual fee and free withdrawling cash abroad.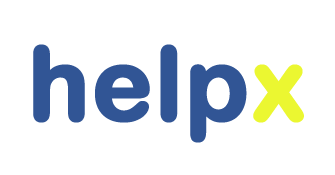 HelpX is one of the best places to find work and volunteer opportunities when you travel. They have farms, farmstays, homestays, B&Bs, hostels, and sailing boats who invite volunteers to stay with them short-term in exchange for food and accommodation.
This is another wonderful job finding website! Workaway is a lot like HelpX except this website has more paid job opportunities for when you travel, though it also has volunteer opportunities too.
Wordlpackers offers travelers a chance to find volunteer experiences overseas (much like Workaway and HelpX). In addition to hostels, they can help you find experiences with NGOs, homestays, and eco-projects all over the world!