When planning your trip abroad or your work and travel year, it makes sense to take a closer look at the holidays of your destination. If you've ever landed in Dublin on March 17 and tried desperately to push your way through the crowds to your hostel, you know what I mean. For everyone else, here's an overview of the most important and biggest holidays in Ireland.
1. Happy Easter!
Like the rest of Europe, the Irish celebrate Easter from Friday to Monday. If you plan to arrive around Easter, expect most businesses to be closed. However, pubs and restaurants, especially in the larger cities of Dublin, Killarney, Galyway, Limerick, Sligo and the like, are open almost normally except on Easter Monday.
Did you know? Easter is on a different date every year and determines the course of the entire annual calendar. In the year 325 it was decided that Easter should fall on the Sunday after the first full moon. For those who want to know exactly: the mathematical formula can be found here.
2. The first Monday in May is "May Day".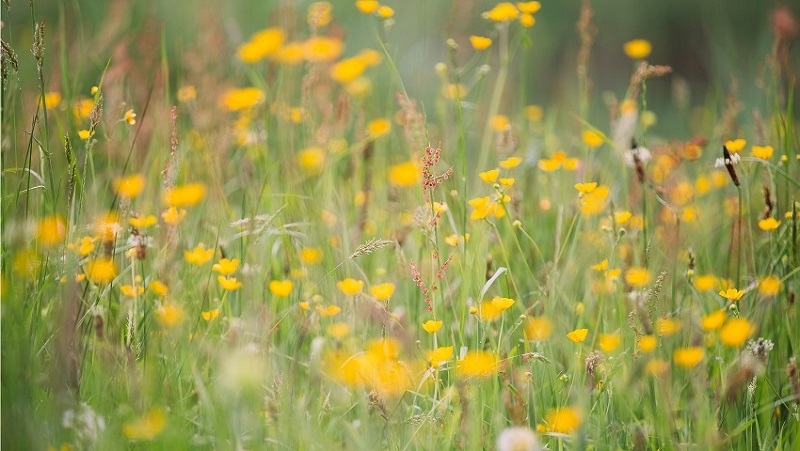 The Celtic Beltane festival falls on this day and is a national holiday. Although restaurants and pubs are usually open on this day, almost everything in the countryside is closed. Also, be sure to plan for public transportation not running regularly. This festival represents the beginning of summer.
Beltane is associated with many ancient traditions. For example, on the eve of the festival people scattered buttercups or other yellow flowers around the house to keep away evil spirits and witches. Cows, which were a sign of wealth, were also decorated with the flowers to scare away thieves. Most of these old traditions can be found today only in the countryside.
4. Christmas & New Year
In Ireland, of course, people also celebrate the Christian festivals of Christmas and New Year. On the morning of December 25, people celebrate Christmas Day with gifts, and in the afternoon most families enjoy the traditional turkey dinner.
New Year's Day is on 01.01. and is spent very quietly. Most people use this day to recover from the New Year's Eve party the night before. These two days are typical holidays in many countries, so better count on almost all stores and restaurants being closed or open only a few hours.
4. St. Stephen's Day (December 26)
On this day, life returns to the places! While this day is a major holiday, most stores, pubs, bars, restaurants and many more are open again as normal. Typically, on St. Stephen's Day, the Irish visit relatives and friends over the holidays and enjoy the hustle and bustle after the quiet Christmas.
5. St. Patrick's Day (March 17)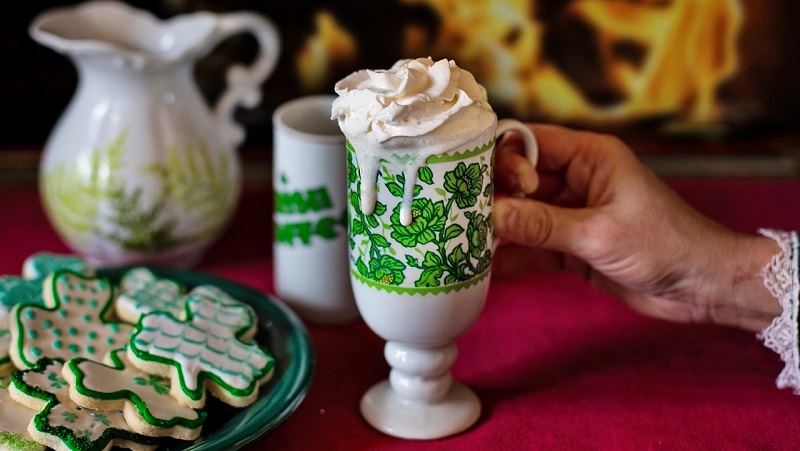 This day is not a good travel day, but the best day if you are already in the country! On March 17, all of Ireland celebrates St. Patrick's Day as a national holiday. There are street parades all over the country, usually tons of live musicians, parties and evening events. The country celebrates a big party and it is worth to be there!
St. Patrick was the most important national saint of Ireland. And the Irish use this day to celebrate extensively. Usually this is not limited to the Irish who still live in Ireland. Those who have been to popular emigrant places of the Irish on St. Patrick's Day could also celebrate this day in Canada, Australia, New Zealand or the USA.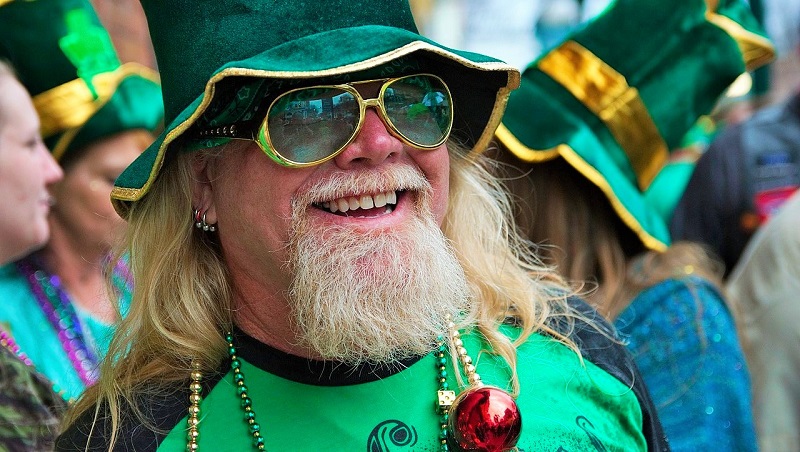 So buy a green hat, grab an Irish coffee or a Guinness, and jump into the holiday parades!
Which travel guide should I carry with me?
▷ You can find more guides and useful equipment in Work & Travel Shop.
What else might interest you:
Disclaimer
:
Please note that some of the links marked with a * are affiliate links, and, at no additional cost to you, I may earn a commission if you make a purchase. I use all the companies listed and recommend them because they rock and have made my travels better. If you are ready to book your trip and would like to support Working Holiday Blog, using these links is one way to do that. If you have any questions about the companies, e-mail me.
Ciao Lena 🙂
Folge mir auf YouTube, Facebook, and Instagram.
Wenn du den Artikel hilfreich findest, dann teile ihn mit deinen Freunden!