For the Working Holiday in Ireland you need a visa (Working Holiday Visa). Which visa you need and what you can do during your stay in Ireland, I will answer today.
Different visas for working holiday in Ireland
a) Working Holiday Ireland: EU citizens
For EU countries, entry is quite simple. Just take your ID card and go! As an EU citizen you do not need a visa for Ireland. As a temporary worker in various fields such as gastronomy, hotel business, farming or office jobs you can work up to 6 months without a visa. As an au-pair you can even work and live in Ireland for up to one year without a visa.
If you want to work more than 6 months, then you need to apply for a regular work visa (a so-called "Employment Visa"). To apply you need proof of a permanent job (work contract). More information can be found here.
b) Working Holiday Ireland: U.S. citizens
U.S. citizens have the opportunity to live and work in Ireland for up to 12 months through the Working Holiday Agreement. However, the eligibility requirement is quite strict. You must either apply within the first 12 months of graduating from college or university or still be studying.
You can find all the requirements for applying as a U.S. citizen here.
Besides Working Holiday there are also visa programs for internships or summer jobs. You can find all information about these programs here or here.
c) Other countries under the WHA (Working Holiday Agreement)
Ireland has a "Working Holiday Agreement" with the following countries:
Argentina and Chile
New Zealand and Australia
USA and Canada
Hong Kong, Japan, South Korea and Taiwan
On the website of the Irish Foreign Office you will find a list with links to the embassies of the respective countries. There you will also find information about the application process and requirements for each visa.
More info here.
Job Opportunities for Working Holiday in Ireland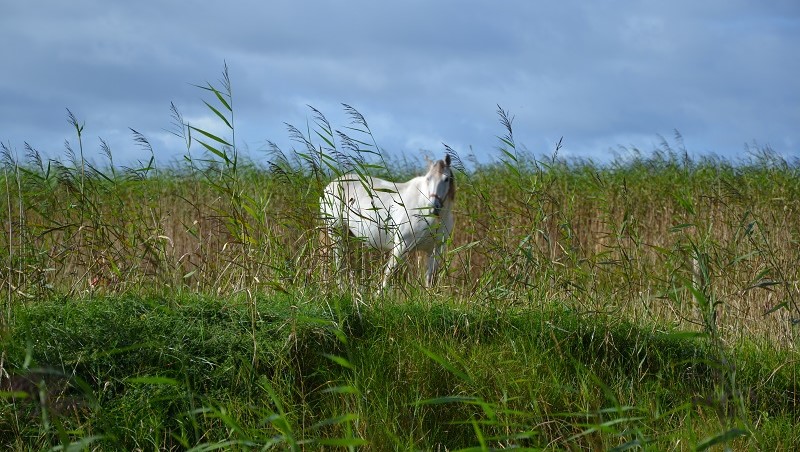 Let's not kid ourselves! If there's one thing Ireland doesn't have, it's megacities, big city flair and breathtaking skylines.
Ireland is perfect for those who love nature and country life. No wonder that farm work is one of the most popular job opportunities among Work & Travelers. Especially from spring to fall, farms and ranches all over the country are looking for seasonal workers, even with basic knowledge. But also beginners get their chance to learn a lot about dairy farming, horse breeding and agribusiness! The important thing is that you are interested and not too rain shy 😉
A typical farmstay not only gives you the opportunity to learn a lot about working with animals and farming itself, but usually you also work for room, board and a small amount of pocket money. This means no apartment hunting and no additional expenses for food. Instead, you can put the pocket money aside as a travel budget when it's time for your next stop on the wonderful, green island.
Tourism is a huge industry in Ireland. During the high season, personnel in the hotel and catering industry is always sought and gladly taken. In the hotel or hostel jumps also quickly a free accommodation for you out of it. Also guides are always sought, especially if you are multilingual and rather a communicative person.
If you have some office work experience, there is also the possibility of getting an office job in the larger cities such as Dublin, Donegal, Cork, Limerick and Galway. Recruitment agencies such as Firstaff on Grafton Street in Dublin can be helpful in your job search, for more information click here.
Bonus tip: Keep an eye on national fairs and big events! Sometimes you can find cool jobs here besides the typical Work & Travel jobs. For Dublin you can find a small overview here.
Also the Cork Jazz Festival, Galway Oyster Festival, Kilkenny Cat Laugh's Festival or the Fleadh Cheoil nah Eireann (an Irish music festival) are not only worth a visit, but maybe also the job search!
Working on a farm with WWOOF and workaway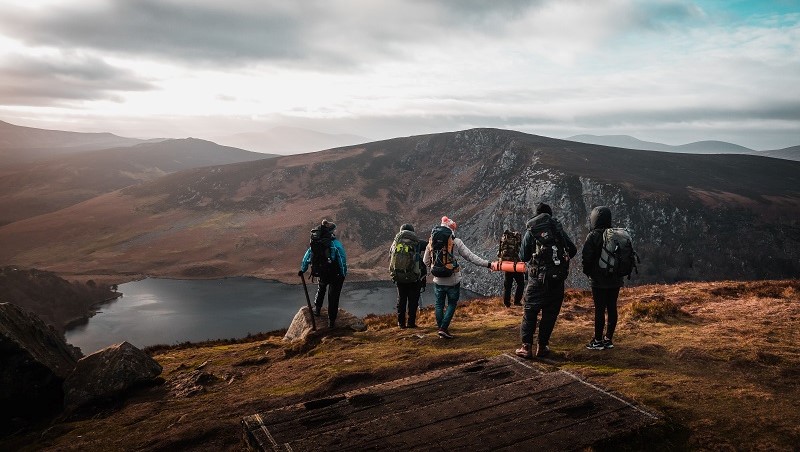 WWOOF and workaway are two very well-known online platforms. You create a profile and can contact hosts who are looking for help for a certain period of time. The tasks are varied, some hosts need help in the household or with gardening, others have larger construction projects in planning or are looking for someone to take care of the children.
It is important that the focus is not on earning money. Instead, it's about cultural exchange and getting to know the country and its people. It is a great opportunity to experience life in Ireland with real Irish people and to be enchanted by the Irish hospitality.
House carers" and "HelpX" are also similar options. Perhaps you can think of other platforms or you have already had experiences traveling with one of the communities?
Current information about Farmstay, WWOOF and Co.
Like everywhere else, the application processes for visas and entry into the country are on hold in Ireland. Due to the corona pandemic, the procedures have been paused, as soon as it starts again, you will find the latest information on the government pages under the links in the text.
Stay healthy and with your feet at home until relaxed travel is possible again. The health of your fellow men and your own comes first!
Travel health insurance
For long-term stays abroad – especially if you plan to go to work – you should definitely take care of a suitable health insurance. Depending on the type of job, different insurances are recommended and sometimes even necessary.
▷ World Nomads Travel Insurance*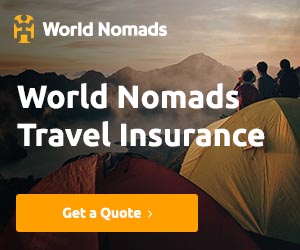 Accommodation in Ireland
You have many options when it comes to accommodation in Ireland. Hotels from low budget to luxury, bed and breakfast, hostels and Airbnb*. For the start I would recommend a hostel, because you can immediately make contact with other backpackers / travellers. If you get together with 1-2, you can also use AirBnB.
What is Airbnb? If you don't know Airbnb* yet: In principle, you can now rent out everything possible above it. So you can find rooms and whole flats from private persons. Compared to hotels, you can save a lot of money here. Especially if you share the costs with others.
Get your registration bonus: If you are NEW to AirBnB, you can use this Link* to receive a bonus for your first booking!
Which travel guide should I carry with me?
▷ You can find more guides and useful equipment in Work & Travel Shop.
What else might interest you:
Disclaimer
:
Please note that some of the links marked with a * are affiliate links, and, at no additional cost to you, I may earn a commission if you make a purchase. I use all the companies listed and recommend them because they rock and have made my travels better. If you are ready to book your trip and would like to support Working Holiday Blog, using these links is one way to do that. If you have any questions about the companies, e-mail me.
Ciao Lena 🙂
Folge mir auf YouTube, Facebook, and Instagram.
Wenn du den Artikel hilfreich findest, dann teile ihn mit deinen Freunden!