Hi, I'm Daniel and I left Germany in 2015. Since then I've been on my own world travel tour! Canada, New Zealand, Australia, South East Asia to just name few.
Canada changed my entire life. Among other things, my german Canada blog arose from my trip.
Many of my readers come through my YouTube channel "Working Holiday". You are probably currently planning your next working holiday. A journey that can change your life aswell. You still have the experience in front of you. I'm a little bit jealous! But I'm happy for you!
Where am I currently?
I'm currently in Tenerife, Spain. We rented an AirBnB together with Nils and Julian. Both are bloggers aswell and have their own work and travel websites. Interestingly, both cover New Zealand. I met Julian in New Zealand in 2017 and we have been in touch ever since.
In addition to his website, Nils is also working on an idea for travellers and backpackers!
I think his idea is great! I created a video to bring more awarness to the idea. I always dreamed of such an idea during my time in Canada. Imagine you could track your road trip on a map. That's exactly what Nils built.
But before I go into details watch the video first:
What is Travel Quest?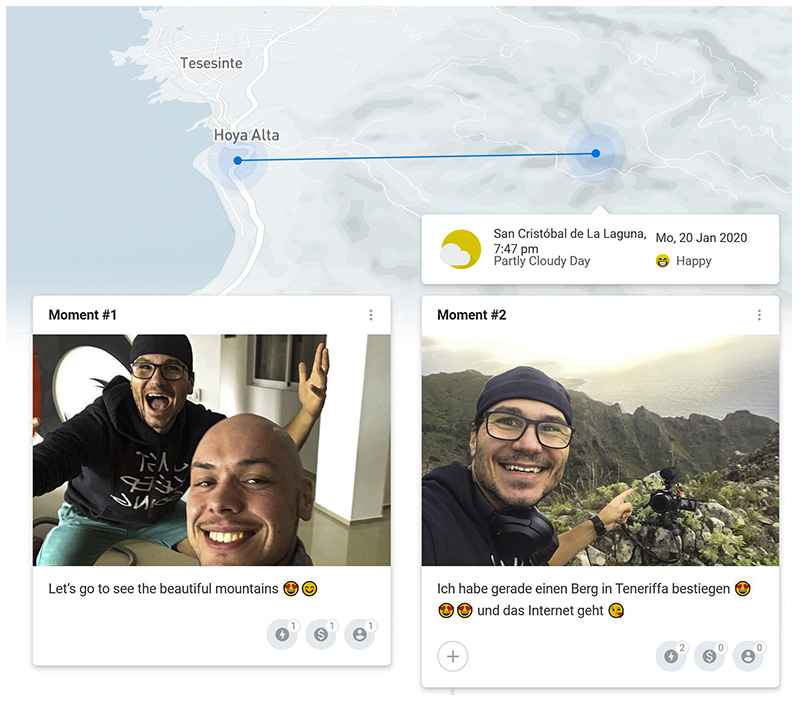 Travel Quest (Travel Journal) is a way how you can record your location together with pictures, texts and feelings. You do not need to use a new travel app.
The Idea:
Capture your journey, road trip on an interactive map directly from your Messanger, WhatsApp or Telegram. (*Travel Quest is currently still in BETA and only supports Telegram, yet)
The different locations will be connected on the map. To give you a visual representation of your adventure.
You can share your trip with others. Your friends and family see where you have been and can like and interact. There will also be ways how you can get financial support.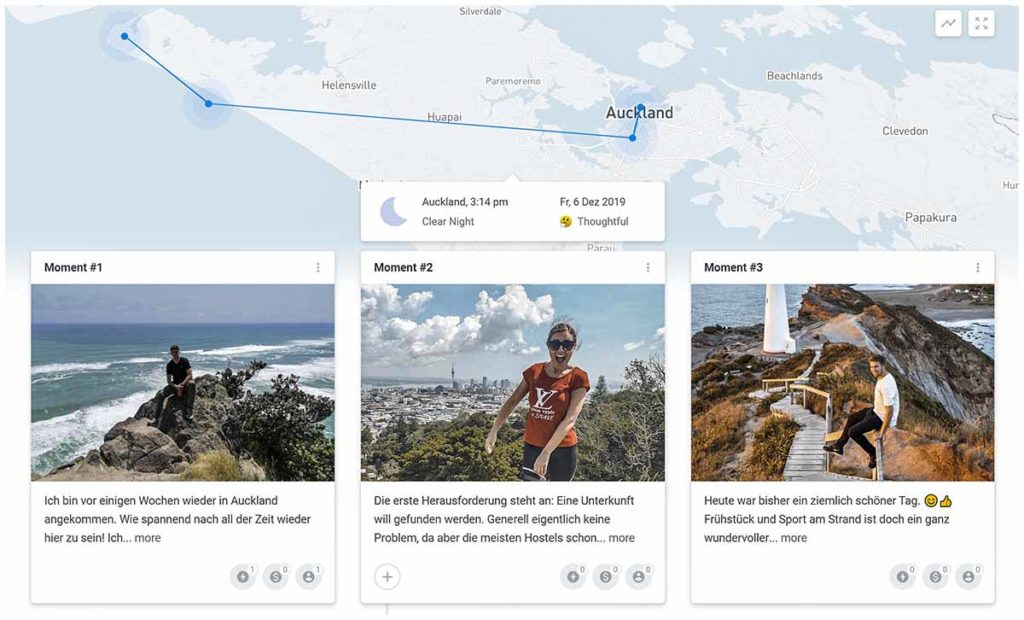 Travel Quest was developed by Nils Dannemann. He is the founder of the German New Zealand website "KiwiQuest". I was not paid for this video! I think this idea is awesome. Imagine I had a map from my last 5 years traveling around the world! I really miss that!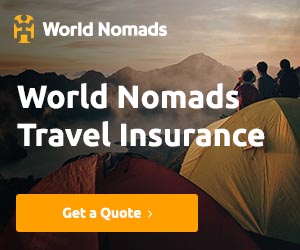 Support us and become a BETA tester for Travel Quest
Attention: TRAVEL QUEST is still in BETA. This means that the idea and the final functions are far from finished. I just want to give awarness to travelers. Beta tests are a way to test software/app before it is released.
What is special about a BETA tester?
As a BETA tester, you are significantly involved in the design of Travel Quest. You help to find bugs or incorporate improvements. You are one of the first travelers who can record their trip on Travel Quest. Your route will remain after the beta test is over. Only if you want so.
How do I become a BETA tester?
Travel Quest is completely free and will remain free in the future.
If you think the idea is cool and want to become a beta tester, register at the following link:
✩ TRAVEL QUEST ♥ (Travel Journal) ♥ BETA Access
Work and Travel in New Zealand?
After my 2 years in Canada (2015 to 2017), I did Work & Travel in New Zealand (2017 to 2018). After that I even continued and went to Australia for another 1.5 years (2018 to 2019). I just came back to Europe.
If you want to do work and travel in New Zealand, then have a look at the website from Nils -> "KiwiQuest".
BTS of the Travel Quest video
I also created a BTS (Behind the scenes) video on my Daily Vlog channel (@DanielKovacs) from how i did the Travel Quest video. Let me know what you think and subscribe:
-> For daily travel inspiration follow my Travel Instagram @workingholiday.blog
Also Read
Ciao Daniel 🙂
Follow Me on YouTube, Facebook, and Instagram.
If you find this helpful: Share It with your friends!
Disclaimer
:
Please note that some of the links marked with a * are affiliate links, and, at no additional cost to you, I may earn a commission if you make a purchase. I use all the companies listed and recommend them because they rock and have made my travels better. If you are ready to book your trip and would like to support Working Holiday Blog, using these links is one way to do that. If you have any questions about the companies, e-mail me.