Update 7.6.2020 – Melbourne is the City of creativity and change. For example, if you would take a photo in the famous Hosier Lane. With some of the most incredible street art that I have ever seen. It is most likely, that the same spot will be different just in a couple of weeks. That means, your photo will be unique! Something that you captured in a moment of the spirit of this fast evolving city. Today I'll take you with me to my 11 most favorite places in Melbourne. A City I considered my home for over 9 months. You can visit all 11 places in just 1 day! Have fun.
.
1. Hosier Lane
The famous bluestone laneway and its street art has made the Melbourne urban art scene known across the globe. Take a step into the crazy colours and shapes created by local and international artists. This street is the concentrated energy of Melbourne in one spot.
Tipp: Join the street art tour run by graffiti artists from Blender Studios. Learn more about the art scene in Melbourne. Get a deeper connection for why the City attracts so many artists and support the local artists. The tour cost $69 AUD, but is every cent worth, it includes drinks and a snack at the end.
The Thumbnail photo shows the increddible work of Jack Lack. Check Out his Instagram:
2. Flinders Street Station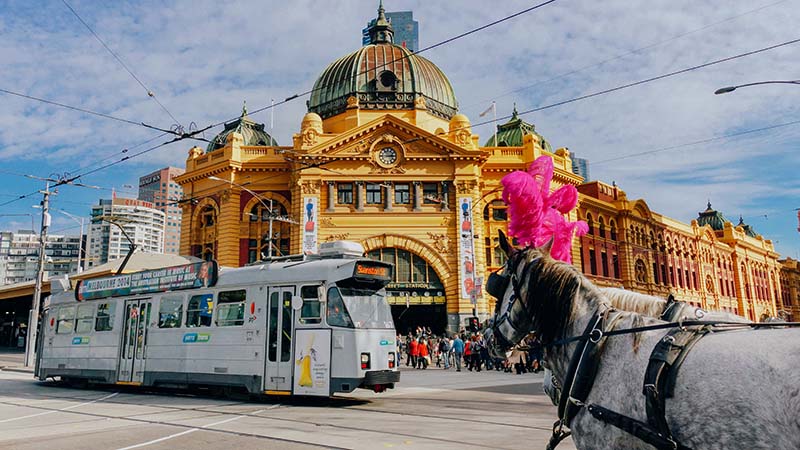 I doubt that there is any other building more photographed then the legendary Flinders Street Station. It marks a perfect spot to meet with friends and people. From here you can take trains, trams and start your own Melbourne CBD tour. The building was built in the late 19th century. The railway station features Victorian architecture and is the busiest suburban station in the Southern Hemisphere.
,,For 2022 we recommend Travel Credit Card from Revolut.
No Annual Fee, withdrawling cash abroad is free"
Find out more in the article:
Best Travel Credit Card for Working Holiday!
3. Centre Place & Degraves Street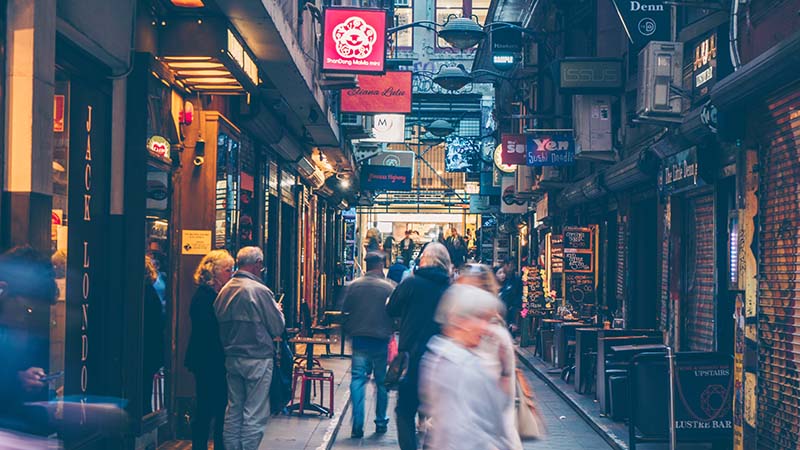 From Flinders Street Station only 3-5 min walk you will find the famous little café & restaurant streets "Centre Place" and "Degraves Street". Here you can enjoy a variety of different food and coffee. A perfect spot to start the day with a sandwich, crepes or soup together with a Melbourne flat white coffee. Though you might recognise this place from the stereotypical images of the city's famous laneways. Centre Place still surprises me every time I come here.
Tour Tipp: Talking about food in Melbourne. Many famous food bloggers are based in Melbourne. If you have the time, do a trip to Phillip Island. It's 3 hours from Melbourne. Check Out: Lisa's article "Phillip Island Food Guide – Where to Eat and Drink" she is a Melbourne based food blogger.
4. South Bank & Yarra River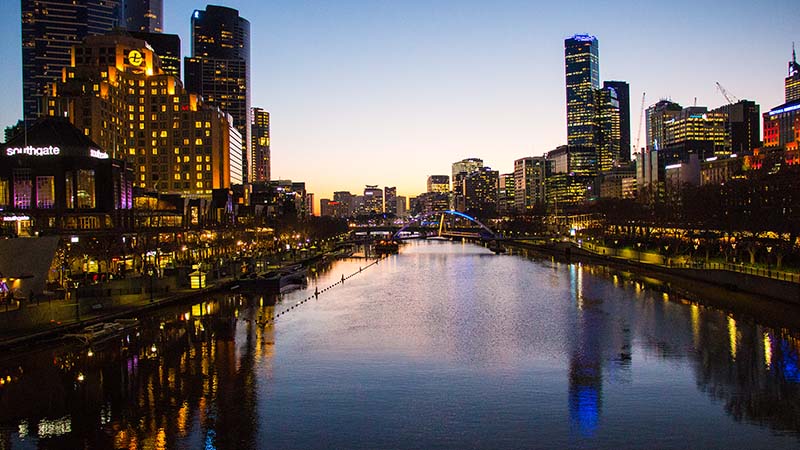 See the City Skyline while on a walk at the Yarra River. Pull up a riverside table at any of the excellent eateries that stretch from Southgate to Crown Entertainment Complex. At Crown's you can see enormous fireballs light up the night sky. Monday to Friday starting at 9:00 pm till Midnight. On Saturday and Sunday the fire display starts from 8:00 pm till Midnight.
Southbank is Melbourne's premier culture destination. In Southbank, you will find the National Gallery of Victoria, Melbourne Recital Centre, Arts Centre Melbourne and the Australian Centre for Contemporary Art.
Check out: Chris Cincotta Instagram Page #melbourneiloveyou -> You will find some of the most inspiring photos of Melbourne. 😍 He also runs a shop with his street art at his website.
5. Eureka Tower
Let's come to my absolute favorite place in all of Melbourne. I spent countless hours trying to catch a sunset with my camera. Nothing you have ever experienced will prepare you for the awe inspiring views from the highest viewing platform in the Southern Hemisphere at Melbourne's Eureka Skydeck 88.
Once a year on the 25th of November the Eureka Tower opens the gate to step up the stairs to the very TOP. Only until 12:00pm. I was there at 1:00 pm at the 25th of November 2018. I missed that event by 1 hour. But you have the chance the next time at the 25th Nov 2019!
Tipp: If you buy the Skydeck tickets online you can save $2 AUD.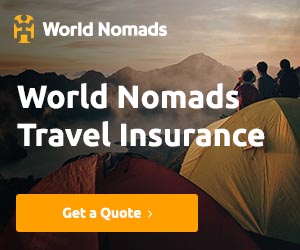 6. Shrine of Remembrance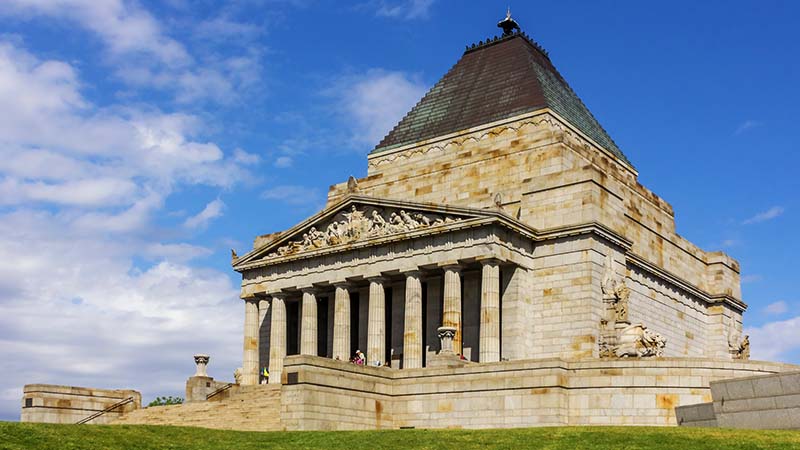 The Shrine of opened in 1934. It is the Victorian state memorial to Australians who served in global conflicts. Inspired by Classical architecture, the Shrine was designed and built by veterans of the First World War.
The Shrine offers a multi-layered journey inside and a panoramic views of Melbourne. Beneath the inner sanctum is a labyrinth of galleries with artworks, historical artefacts and the personal effects of Australians at war.
I'm a fan: Melbourne is the home to a fellow YouTuber "Benn TK" (Benn Jayms Tkalcevic). He is an australian film maker and one of my biggest inspirations. His work is just midblowing! Check Out his Melbourne Video:
7. Royal Botanic Gardens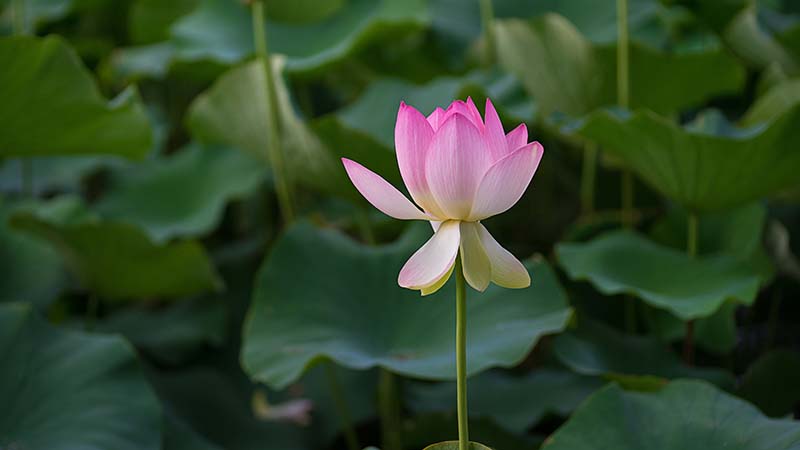 If you want to escape the busy city life, the Royal Botanic Gardens is the perfect place for you. It contains gardens covering 86 acres and features thousands of flowers, shrubs, and trees from across the country and around the world.
You can spent easy half a day in the gardens. Free guided walks or self-guided audio tours are also available from the main Visitors Center.
8. Melbourne Chinatown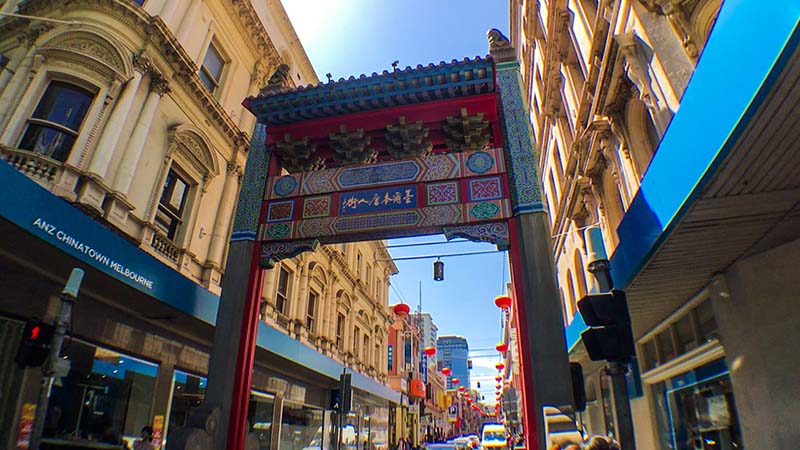 Australia's oldest Chinatown is located on Little Bourke Street crossing Swanston and Spring Streets. When you enter the gigantic gates you will find a whole new world of Asian cuisine, karaoke, cocktail bars and fashion boutiques.
Tipp: My favorite Dumplings place is Empress of China (120 Little Bourke St) here you can get Dumplings for $7.90 AUD.
9. State Library Victoria
Harry Potter! This is the first I thought when I entered the enormous reading room of the State Library of Victoria. The Library is considered as one of the largest libraries in the whole world.
The State Library of Victoria was founded in 1854, largely through the efforts of a number of prominent Melbourne citizens such as Sir Redmond Barry and Lieutenant-Governor Charles Joseph La Trobe. Btw. My shared apartment was on La Trobe Street. Only 2 Minutes away from the Library. Here and at the RMIT I edit a big chuck of most of the videos I created in Melbourne.
10. Old Melbourne GAOL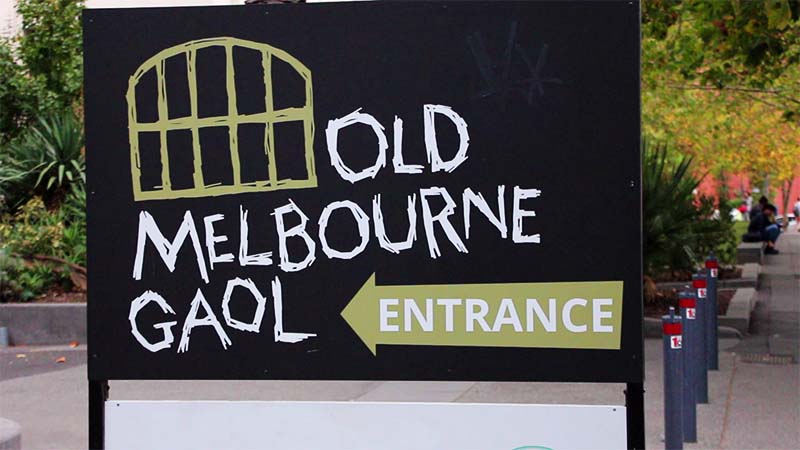 Hunted house in Australia? Welcome to the old Melbourne Gaol. The most feared destination is the old prison. One of the city's oldest standing buildings and a place of more than 130 executions – including infamous bushranger Ned Kelly – step inside Melbourne's original home of crime since 1840, and discover the stories that never left.
11. Queen Victoria Night Market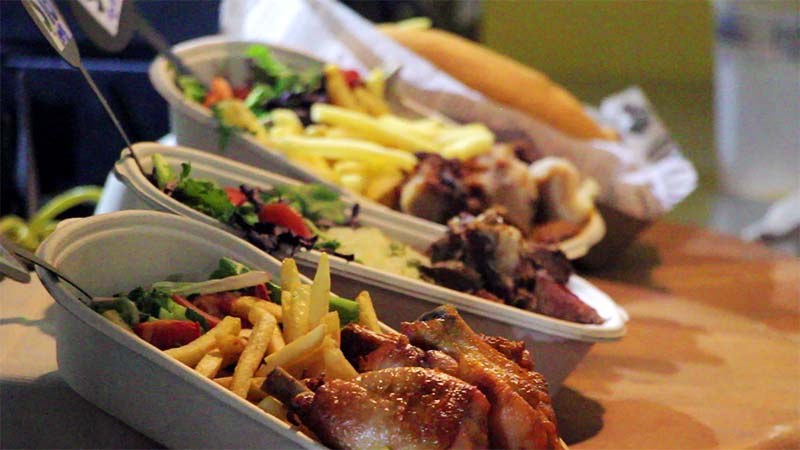 Only on Wednesday evenings the Queen Victoria Market will turn into the legendary Victoria Night Market. Especially over the winter time, this place is packed with people and a lot of good food. You want all the kind of street food that Melbourne and its multi culture population has to offer? Than this is the perfect place for you.
Bonus: St. Kilda & Penguins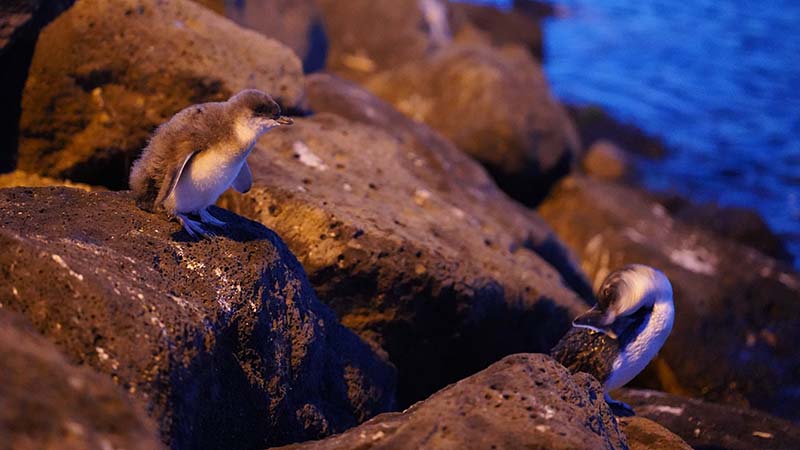 A little bit outside of CBD you can find the St. Kilda Beach. It's a beautiful wide beach where you can see amazing sunsets. Head over to the St. Kilda pier where you could spot the smallest penguins in the world. They only appear at down time. Please don't use any flash as this will affect them.
Of course Melbourne has so much more to offer. Those 11 places where my personal Highlight and you can see all of them in just 1 day. If you are staying in St. Kilda Ceck Out Emily Collie article "TOP 9 THINGS TO DO IN ST KILDA". She is a fellow blogger based in Melbourne.
.
Also Read
Disclaimer
:
Please note that some of the links marked with a * are affiliate links, and, at no additional cost to you, I may earn a commission if you make a purchase. I use all the companies listed and recommend them because they rock and have made my travels better. If you are ready to book your trip and would like to support Working Holiday Blog, using these links is one way to do that. If you have any questions about the companies, e-mail me.
Ciao Daniel 🙂
Follow Me on YouTube, Facebook, and Instagram.
If you find this helpful: Share It with your friends!