Update 16.02.2021 – Melbourne is a place that encourages creativity and art. It is one of the biggest free art exhibitions in the world. Everywhere you go you will find small Laneways filled with Street Art. The City is connected to the Art scene and attracts tourist and artist from all around the world. Don't miss out. Today I show you where you can find the best Street Art in Melbourne.
.
Why Do We Create? – Behind the scenes with Jack Lack
Sometimes we got to get "once in a Lifetime chances". I got this chance when Jack Lack a talented German street artist painted on a Roof Top in Melbourne. I took my camera and made this BTS contribution to the art scene in Melbourne.
I lived for 1 year in Melbourne and the Melbourne vibe got to me as well. Currently 44 Videos on my YouTube Chanel where created in my time here. So enjoy this behind the scenes, and when you spot one of his paintings, don't forget to tag him on Instagram.
Where is the best street art in Melbourne?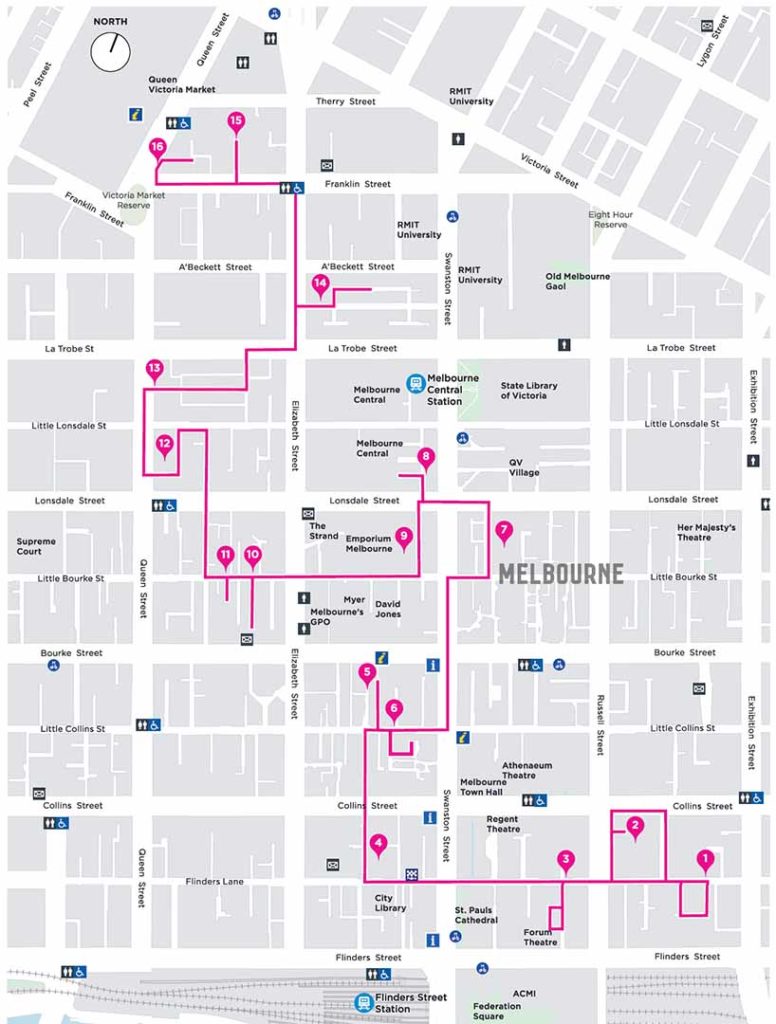 When you come to Melbourne you can pick up a Map from the Tourist Information. The Map includes all the famous Laneways where you can find the best Street Art. At the Website from "What's on Melbourne" you can find the same Map as a Melbourne Street Art walk brochure (PDF 1.7MB)​.
I kept the numbers the same like in the official Map. So you have it easier to find the Lanes you are looking for.
1. AC/DC Lane and Duckboard Place
AC/DC Lane was named after the famous Australian rock band. It features all kinds of musicians. You can also find the legendary live music venue, Cherry Bar.
Next to AC/DC Lane you will find Duckboard Place. In addition to the Melbourne Street Art you will find here some high end restaurants.
2. Beaney Lane
Beaney Lane was once a low profile lane without drawing too much attention to itself. It provided a quiet access to vehicle owners in search for parking spaces. Until Bailer (ID crew) changed everything in 2017. Now Beaney Lane is no longer that deserted place ;).
,,For 2022 we recommend Travel Credit Card from Revolut.
No Annual Fee, withdrawling cash abroad is free"
Find out more in the article:
Best Travel Credit Card for Working Holiday!
3. Hosier and Rutledge lanes
If you only have time for one lane. Than you have to visit Hosier Lane. This is the most famous Melbourne Street Art Laneway. Also the reason why I got in contact with the artist Jack_Lack_ by featuring one of his art in my "MELBOURNE: 11 Places To Visit Before You Die" Video.
Btw. If you wonder where to find Rutledge lane, this is the lane the you only can access via Hosier Lane.
4. Centre Place
Centre Place is mainly famous for its cafés and little restaurants. But you can find some amazing Street Art as well.
5. Union Lane
In the absolute heart of Melbourne you will find Union Lane. This is many times the first lane Tourist visit when they pick up their Melbourne Street Art Map from the Tourist Information at Bourke Street. In 2010, 70 graffiti artists were even paid to decorate the walls of Union Lane.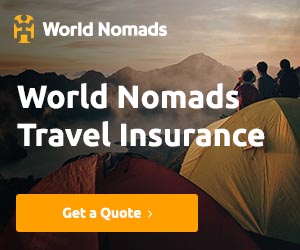 6. Presgrave Place
Framed artworks? How cool is that?
7. Tattersalls Lane
You running around Chinatown and you want to find the next Street Art Lane? Go to Tattersalls Lane.
-> Tip: For a drink and eat guide check out Emily Collie's articel on Melbourne Girl: "15 FAVOURITE PLACES TO EAT AND DRINK IN THE CITY"
8. Drewery and Sniders lanes
Drewery Lane has three lanes branching off it; Drewery Alley, Drewery Place and Sniders Lane. You will find more than 1,000 tiles. As part of the Legacy House, which is committed to care for family member's who lost love ones to defend the Australian nation. Sankar Nadeson also known as "The Mosaic Man" teaches members of the Legacy family to create mosaic tiles.
If you are lucky you can also find Kim Kardashian. Created by Lushsux just two days after the topless selfie was posted on Instagram.
9. Caledonian Lane
Between Little Bourke and Lonsdale Street you can find one of the smallest Laneways. Caledonian Lane is just 4m wide. It is also the birthplace to the St Jerome's Laneway music Festival.
10. Rankins Lane
Coming from Bourke Street Mall you can find the a narrow brick laneway called Rankins Lane.
11. Racing Club Lane
The neighbour lane from Rankins is this small but beautiful Racing Club Lane.
12. Finlay Lane
On your way to Finlay Lane don't miss the popular Hardware Lane. Here you can find a strip mix of shops and eateries.
13. Guildford Lane
One of the newer street art lanes is Guildford Lane. Also called the green laneway. Tip. From here you are not far away from the Cat Café. Where you can book petting session with little kittys.
14. Literature Lane
The City of Melbourne tweeted "Literature Lane in Melbourne is where comics, film and street art combine into one amazing artwork"
15. Blender Lane
Take a wander down to Blender Lane and revel in the spectacle of colour, with stencils, murals, tags and paste-ups filling up every surface. Blender Lane is also the home of Blender Studios which runs the Melbourne Street Art Tour since 2001. They literally changed the face of Melbourne.
-> Tip: They also run a Street Art and Art Workshop 😉
16. Corner of Queen and Franklin Street
The last laneway of my and the current Melbourne Street Art walk brochure is the corner of Queen and Franklin Street. But this does not mean, that you can't find other street art in Melbourne. I lived in Windsor, Prahran, Richmond and Fitzroy. Everywhere you go, you will find art. This is what makes this City so special!
Is Street Art illegal in Melbourne?
With the proper permission, street art is legal in the City of Melbourne. However you require written permission from the building owner for the wall that the work is being done on. A planning permit from City of Melbourne may also be required for a property in a heritage control area.
Read more at official government website: www.melbourne.vic.gov.au
Is it legal to graffiti in Hosier Lane?
This is a very interesting question and took me some research to find a proper answer. First since over 20 years Hosier Lane is the most famous Lane for Street Art in Melbourne. A lot of people assume that graffiti is legal there. In fact, it is a grey area. Simple: In all of Melbourne applies the same law:
"Street art/graffiti is only legal in the City of Melbourne municipality where the property owner has provided written permission and any planning permissions required have been obtained"
Hosier Lane is so deeply connected into the history, tourist and the artist that the problem started when Culture Kings a shop for rich kids moved into the laneway. They started calling cops when artist draw on the back of their shop. But in fact thire using the fame of the Street to sell merchandise.
So… long story short: Adrian Doyle the founder of Blender Studios encourage all artists to paint in Hosier and Rutledge as it is a part of Melbourne's cultural identity. But read the full story here: "Painting in Hosier Lane is not legal"
What does street art represent?
Street art is visual art created in public locations. The tell tale sign of street art is that it usually includes images, illustrations, or symbols that are meant to convey a message. Under Street Art you will also find terms like "independent public art", "post-graffiti", "neo-graffiti" and "guerrilla art".
Read more about Street Art at Wiki.
What does laneway mean?
Noun – A narrow road or path; a lane.
According to "Urbandictionary" the definition of Laneway is:
"Used as an 'in the know' synonym for 'cool'. The origin of the word is found within the heart of Melbourne, Australia's 'cool' culture: the laneway."
"The word conjures imagery of graffiti (with artistic merit), hard to find bars and trendy clothing. It evokes the smells of pure espresso, gourmet focaccia and 'just created' innovative cocktails. It resonates with the sound of hip-hop jam sessions, stomping nouveau trance and funky jazz."
Read more here.
.
Also Read
Disclaimer
:
Please note that some of the links marked with a * are affiliate links, and, at no additional cost to you, I may earn a commission if you make a purchase. I use all the companies listed and recommend them because they rock and have made my travels better. If you are ready to book your trip and would like to support Working Holiday Blog, using these links is one way to do that. If you have any questions about the companies, e-mail me.
Ciao Daniel 🙂
Follow Me on YouTube, Facebook, and Instagram.
If you find this helpful: Share It with your friends!