Update 2020/07/24 – Punta del Hidalgo is a small coastal village with beautiful natural swimming pools. It is located in the extreme north of Tenerife, at the edge of the Anaga mountain range. Far from the touristic South, the gloomy sketch of the North didn't stop the fishing village to attracts his own type of tourist, hikers and surfers.
Punta del Hidalgo is part of the municipality "La Laguna" a university town about 15 km away and the next village is Bajamar. You can find some restaurants (many very good seafood restaurants), some bars and shops. Who comes here will fall in love with Tenerife North and his amazing mountains!
Today I will give you the 5 BEST Things to Do in Punta del Hidalgo!
Punta del Hidalgo: The most important facts and figures at a glance
Village on Tenerife
Punta del Hidalgo
Country
Spain
Autonomous Community
Canary Islands
Province
Santa Cruz de Tenerife
Municipality
San Cristóbal de La Laguna
Population
approx. 2,500
Language
Spanish, specifically Canarian Spanish
Currency
€ (EURO)
Time zone
• Summer (DST)
WET (UTC±00:00)
WEST (UTC+01:00)
Average temperature in summer
21°C (69,8°F)
Average temperature in winter
14°C (57,2°F)
a. The Origins
The history of the fisher village Punta del Hidalgo dates back to the Guanche period, where the aboriginal Canarians still reigned. This changed when the island was conquered at the end of the fifteenth century. During the conquest of Tenerife the area that today is Punta del Hidalgo was among those that were more hostile against the European conquerors.
b. How to get to Punta del Hidalgo
I recommend that you get a rental car while on Tenerife. Especially when you want to explore the north of Tenerife with all it's beautiful villages. I also created a video where you can find the cheapest rental car on Tenerife:
But if you don't want a rental car I will show you below the public transport lines that you can use to get to Punta del Hidalgo.
Punta del Hidalgo has three public bus lines that connect this coastal viallage with the bigger cities of Tenerife. Two of these lines leave from San Cristóbal de La Laguna, specifically line 050 and 224, and the other from Santa Cruz de Tenerife, line 105.
If you are staying in Puerto de la Cruz, you will first need to take a bus to San Cristóbal de La Laguna, then at the university city station, change the lines to one I mentioned.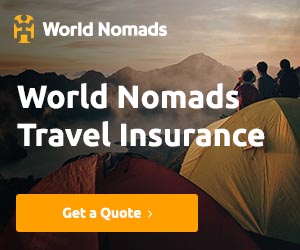 THE 5 BEST Things to Do in Punta del Hidalgo
Map from Punta del Hidalgo with all TOP 5 Attractions
1. Piscina natural Punta del Hidalgo (Natural pools)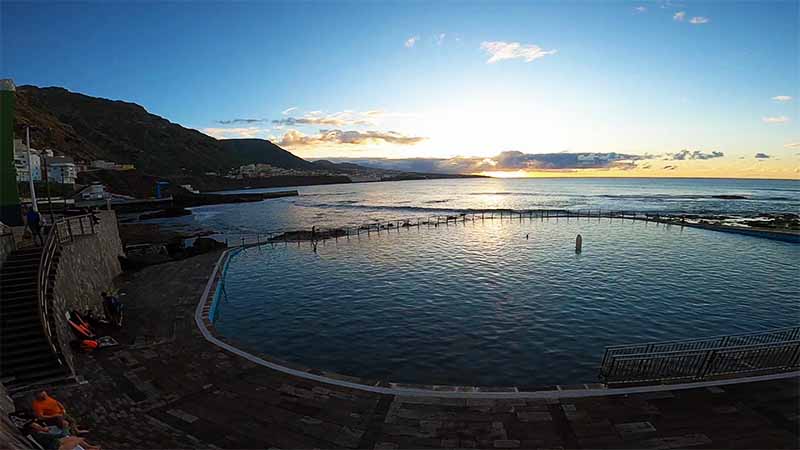 There is no beach in Punta de Hidalgo. The sea is too dangerous to bath and swim in the open water. But via ladders you can reach the natural seawater pool area, which continuously fills itself with fresh seawater.
The Swimming pool free to use and cost no money. It is very beautiful and we were there in January, so the water was too cold to swim for longer periods. But we were already able to take some sunbath around the pool. There are showers available, places to sit and lay down and a lifeguard to watch over the swimmers.
Natural pools in Bajamar: There are more natural pools in Bajamar the neighbor village just 2.5 km. As a majestic highlight you can also see massive waves splashing in the air. Check out my video about the waves:
2. Punta de Hidalgo Lighthouse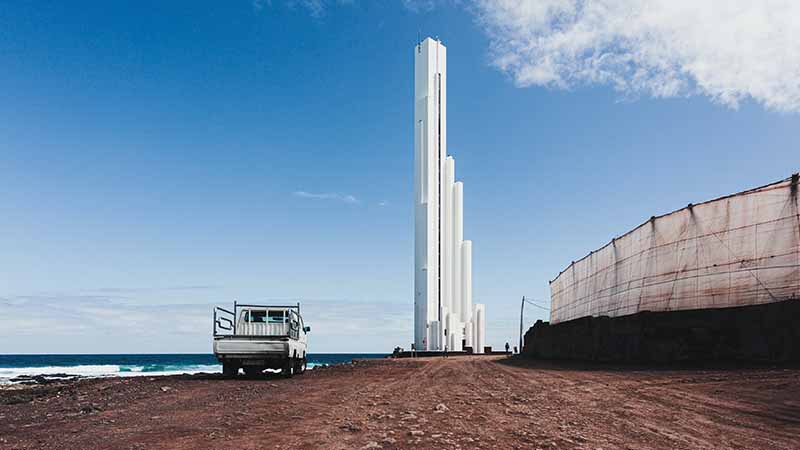 Without a doubt is the 50-meter-high lighthouse (also known as Faro de Punta del Hidalgo) the most characteristic symbol of this small coastal town. It reminds me on the Lord of the Rings Trilogy! It was completed in 1992 and it's irregular columns stops gives a unique character and can still be seen from Bajamar.
Punta del Hidalgo lighthouse is located in a very special place where you can enjoy beautiful sunsets, nice walk along the coast and the stare at the Rincón de los dos hermanos (Corner of the two brothers). The Corner of the two brothers is rock formation located on the coast of Punta del Hidalgo. Those are some of the gems you will discover at the north of Tenerife
,,For 2022 we recommend Travel Credit Card from Revolut.
No Annual Fee, withdrawling cash abroad is free"
Find out more in the article:
Best Travel Credit Card for Working Holiday!
3. Sentiero Punta del Hidalgo – Chinamada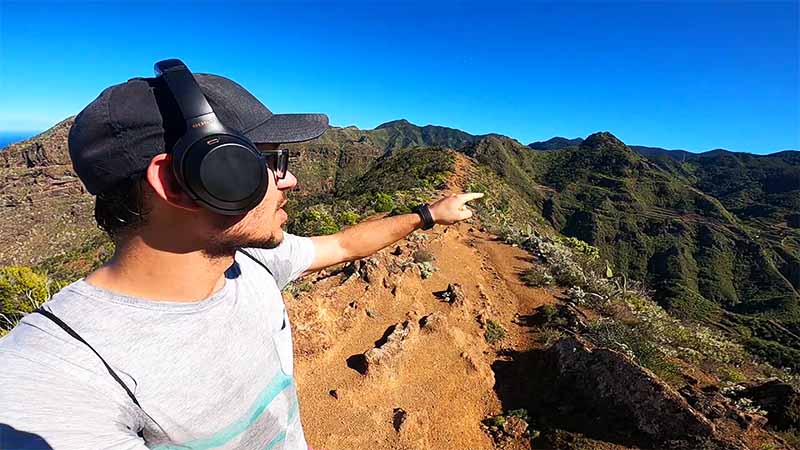 This is my personal favorite from the things to do in Punta del Hidalgo! While living in Punta del Hidalgo (Btw. I created a Travel-Vlog Series from my time on Tenerife) I went for a hike every day! The mountains and views you can get are just amazing!
Chinamada is an old aboriginal farm in which around thirty cave houses in good condition and of great ethnographic interest are preserved, which are currently inhabited. The trail begins to the left of the recently built hermitage of Chinamada, along a trail marked with the reference "La Punta del Hidalgo" that runs over the Tomadero ravine, of a very abrupt nature.
Trail: Chinamada – Punta del Hidalgo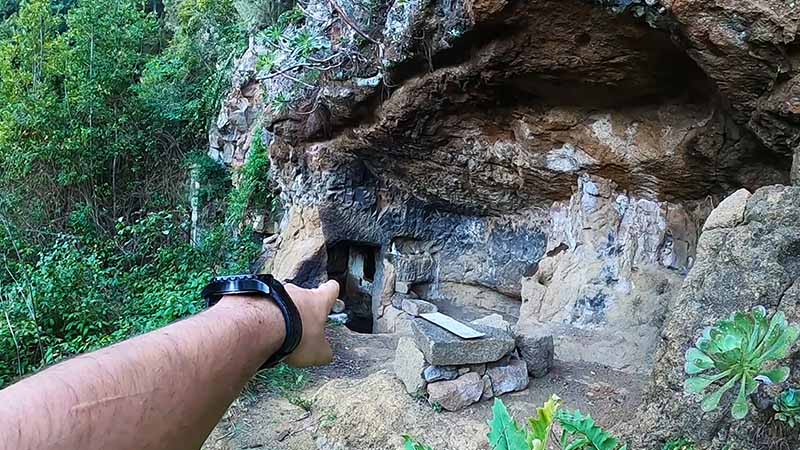 The path goes through some cultivated terraces of potatoes and pumpkins in its first sections, and then continues through a landscape of stepped terrain, between rocks, cliffs, almagres and caves. It is in this environment where it is possible to find the deepest caves, which usually serve as a refuge to rest or eat.
In the last third of the route you reach Roque de Los Dos Hermanos, on La Fajana beach, from where you can see excellent panoramic views of the Anaga coastline. From here the trail begins a rapid zig-zag descent down the southern slope of the roque towards the Río ravine, from where the Punta del Hidalgo is accessed, via a track in an upward direction.
Trail Information: Chinamada – Punta del Hidalgo
● Status of the Trail: Approved
● Location: Municipality of La Laguna
● Starting point: Chinamada
● Arrival point: Punta del Hidalgo
● Distance: 4.7 km
● Duration: 2 h. 15 min
● Difficulty: medium
More Hikes? For more Hikes around Punta del Hidalgo visit Wikiloc.com (thousands of hikers share their experiences on the world's trails here)
Bonus Cave Video: I discovered the Caves and an inhabited building by accident while on one of my hikes.
4. On-Water Activities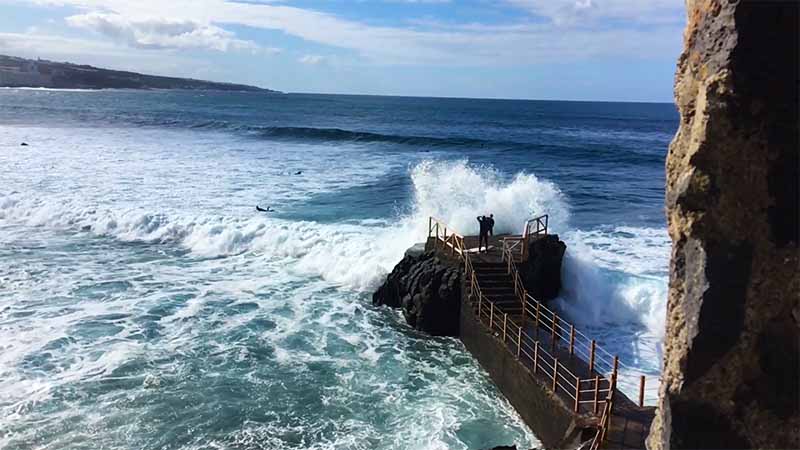 Punta del Hidalgo is also known as the surfers' paradise of Tenerife. This gives also a lot of pressure to the small village. The title alone is an invite to surfers worldwide, and Punta del Hidalgo has a lot to prove. The powerful waves don't disappoint! They always come towards the shore. The rough sea is the reason why the wave riders get happy!
In addition to surfing, kayaking and board paddling are also popular! When most people hear about it, they are either shocked or puzzled. How can a village with such waves offer those water activities? It's all about timing. The waters is a lot calmer before sunset.
Good Surf School: Check out Green Wave Surf School*
5. Go Paraglide with G.G.A Parapente
One of the crazy highlights you can do in Punta del Hidalgo is Paragliding! Especially with this back area and Mountain + coastline view! Because paragliding depends on the weather, I would recommend you do you booking toward the beginning of your trip. So you have more days left, if you have to reschedule. When you paraglide with G.G.A Parapente you will also receive a HD video. (See video)
Where? Check out the Website from G.G.A.Parapente*
Accommodations
Even Punta del Hidalgo is a small village there are a couple of options you can choose to get an Accommodation. My personal favorite is Airbnb*. If you never used Airbnb* before, it allows private people to rent out Rooms to whole Apartments. It offers a big range of possible places to stay. From low budget to expensive options.
Why is it my favorite? Because in comparison to Hotels you can save a lot of money. Especially when you share the Accommodation with others. We spent 4 weeks in Tenerife in one of the best AirBnB's you can get but we only paid 300€ per Person for 4 weeks. See the video below:
GET FREE MONEY: If you are NEW to AirBnB you can get some Money off for your first say with this Link*.
Some other Accommodations are: OCEANO Hotel Health Spa, Atlantis Park & Marea Alta
Also Read
Disclaimer
:
Please note that some of the links marked with a * are affiliate links, and, at no additional cost to you, I may earn a commission if you make a purchase. I use all the companies listed and recommend them because they rock and have made my travels better. If you are ready to book your trip and would like to support Working Holiday Blog, using these links is one way to do that. If you have any questions about the companies, e-mail me.
Ciao Daniel 🙂
Follow Me on YouTube, Facebook, and Instagram.
If you find this helpful: Share It with your friends!