Mount Teide is a volcano on Tenerife, Canary Islands. In Spanish they call him: El Teide or Pico del Teide which means "Teide Peak". Its summit at 3,718 m (12,198 ft) is the highest point in Spain and the highest point above sea level in all the islands of the Atlantic.
You can take a cable care from the Base Station at 2,356m to the Upper Station "La Rambleta" at 3,555m. But if you want to get to the very top: THE PEAK OF TIDE – you need to get the Mount Teide permit provided by the Teide National Park to climb to the summit.
Today I'll give you a Step by Step guide to get the Teide Peak Permit.
What is the Teide National Park permit for?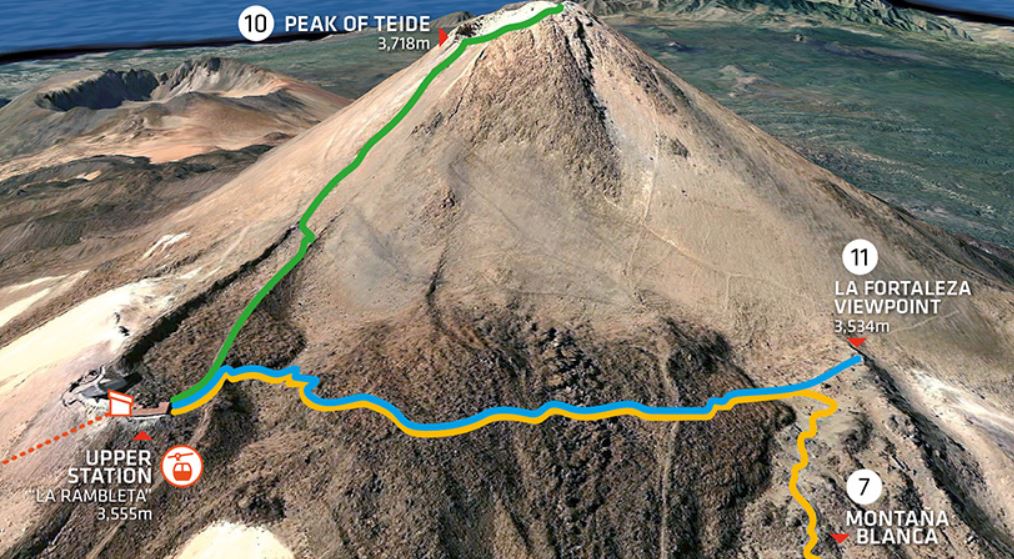 El Teide is Part of the Teide National Park in the center of Tenerife. You can either go with the cable care to the top (currently 27€ for a return ticket) or you can hike up the volcano. Trails start from the upper cable car station. Up there you will find 3 trails, but only one of them reaches the peak of Teide: trail number 10, known as the Telesforo Bravo path.
For security reasons, access to this trail is restricted to a maximum of 200 people per day!
Info: Did you know that the Teide National Park is the most visited park of its kind in Europe?
The Mount Teide peak permit (PICO DEL TEIDE ACCESS PERMIT) will allow you to get access to the Telesforo Bravo path. These 200 permits are distributed among the general public and the Park's official guides.
How to apply for the Mount Teide Peak Permit [Video + Step by Step]
I recommend that you organising your trip to Mt. Teide with enough time in advance. Because Teide National Park is the most visited National Park in Europe. So you should book your ticket / permit 2-3 months in advance.
You can apply for free to get the Teide permit online through the National Parks' reservation website.
Info: You can choose your language on the top of the page.
Step 1: Click on "PICO DEL TEIDE ACCESS PERMIT"

Step 2: Click on "BOOKINGS"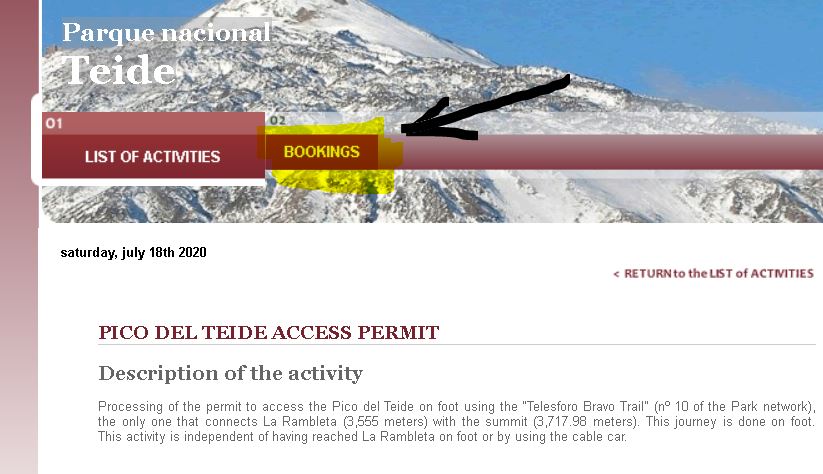 Step 3: Choose "General public"

Step 4: Select your Daten & Time and Number of People

Info: You can only go up to the peak at the selected time.
Step 5: Fill out your personal Details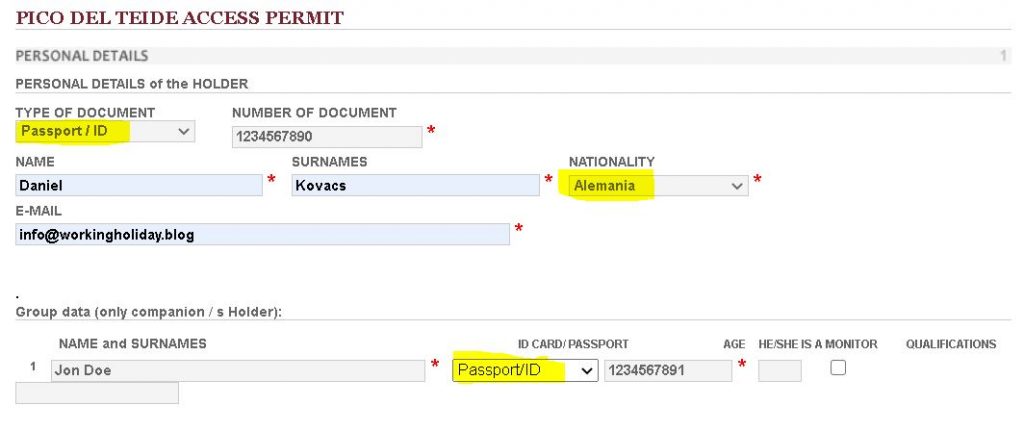 Step 6: Print out the Booking Confermation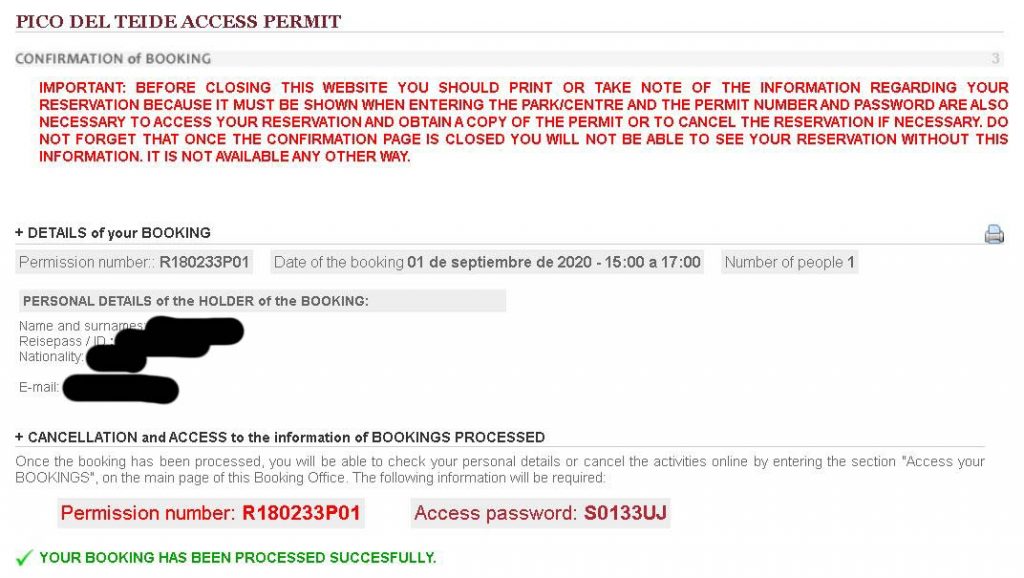 Why go to Mt. Teide National Park?
Mount Teide is the number one thing you should visit, when you are on Tenerife. In my video i take you up with the cable car. Have Fun.
Where to Stay on Tenerife?
My personal favorite is Airbnb*. If you never used Airbnb* before, it allows private people to rent out Rooms to whole Apartments. It offers a big range of possible places to stay. From low budget to expensive options.
Why is it my favorite? Because in comparison to Hotels you can save a lot of money. Especially when you share the Accommodation with others. We spent 4 weeks in Tenerife in one of the best AirBnB's you can get but we only paid 300€ per Person for 4 weeks. See the video below:
GET FREE MONEY: If you are NEW to AirBnB you can get some Money off for your first say with this Link*.
Also Read
Disclaimer
:
Please note that some of the links marked with a * are affiliate links, and, at no additional cost to you, I may earn a commission if you make a purchase. I use all the companies listed and recommend them because they rock and have made my travels better. If you are ready to book your trip and would like to support Working Holiday Blog, using these links is one way to do that. If you have any questions about the companies, e-mail me.
Ciao Daniel 🙂
Follow Me on YouTube, Facebook, and Instagram.
If you find this helpful: Share It with your friends!