Update 2020/07/29 – Tenerife is the largest of the 8 Canary Islands, located roughly 100 kilometers west of Morocco. The weather is warm and sunny all year around and attracts millions of Tourist each year. This is also due to the diversity of landscapes and things to do on Tenerife. With volcanoes, Spain's highest mountain peak, water sports, beaches, whale watching, natural parks and caves.
Today I will give you my TOP 10 things to on Tenerife!
Travel-Vlog: I spent a month on this beautiful Island and created a Playlist with most beautiful Travel Vlogs from my time here. "Tenerife, Spain: 4 Weeks on the beautiful Canary Island"
Tenerife Spain: The most important facts and figures at a glance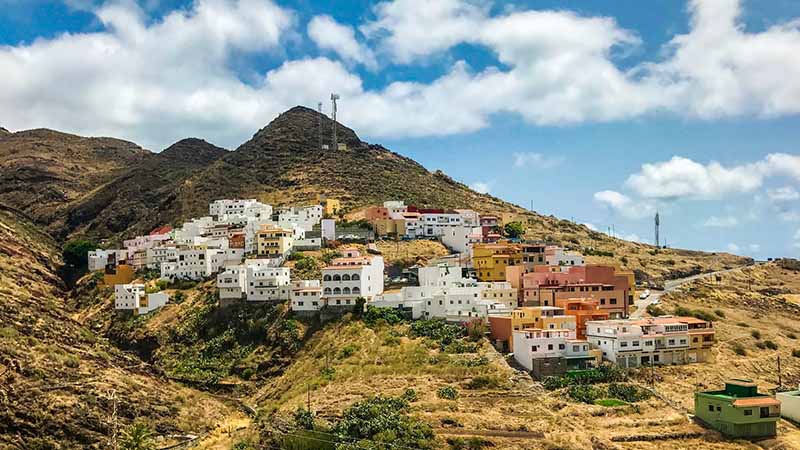 Island
Tenerife
Country
Spain
Autonomous Community
Canary Islands
Province
Santa Cruz de Tenerife
Capital and largest
Santa Cruz de Tenerife
(pop. 207,312)
Population
approx. 917,841
Area
2,034.38 km²
(785.48 sq mi)
Coastline
342 km
(212.5 mi)
Highest point
Teide
Language
Spanish, specifically Canarian Spanish
Currency
€ (EURO)
Time zone
• Summer (DST)
WET (UTC±00:00)
WEST (UTC+01:00)
Average temperature in summer
21°C (69,8°F)
Average temperature in winter
14°C (57,2°F)
Map: Tenerife Spain
Top 10 Things to do in Tenerife Spain
1. Explore Mount Teide & the Teide National Park
The 3,718 meter high volcano Mount Teide is the highest mountain above sea level in all the islands of the Atlantic Ocean and the highest mountain in Spain. In Spanish they call him: El Teide or Pico del Teide which means "Teide Peak".
Located in the Teide National Park, one of the oldest national parks in the country. This vast area of central Tenerife is a protected UNESCO World Heritage Site. When you come here you have to drive around volcanic landscape and explore pine forests and green valleys!
You can reach the peak with the el Teide cable car. (Cost 27€ for return ticket.) Or a hike to the summit takes around 6 hours.
Info: Only 200 People per day are allowed to the very Top. (Trail number 10, also known as the Telesforo Bravo path). For this you need a specific Permit, it is free but you can only apply for it online & you have to book it in advance. More info's in my article:
▷ "How to get the Mount Teide Peak Permit [GUIDE]"
Opening hours: Tue-Sun 9am-2pm and 3pm-6pm
2. Visit the Siam Park (Water Park)
This is one of the most fun attraction and most visited theme parks from Tenerife. Located right above Los Cristianos, it is best visited during hot summer weather with friends and family (or both?). Water rides, a huge wave pool with gold sand beach and a mile-long lazy river for you to chill and enjoy the day.
Have you heard about the Tower of Power? A 100 foot high near-vertical slide, which will bring you through an amazing aquarium full of ocean residents.
Feel like being in Thailand, as Siam Park is dedicated Theme is "Thai".
Opening hours: May-Oct 10am-6pm, Nov-Apr 10am-5pm daily
3. Tenerife GHOST TOWN – Abades & Sanatorio de Abona
Let's come to one of my personal favorites from this list. Did you know that Tenerife has many abandoned places? One of the most popular ones is the Ghost Town of Sanatorio de Abona also known as Leper Colony of Arico.
In 1942 they began to construct a town near Abades on the East Coast of Tenerife in order to send all the people with leper to be quarantined there. But this never happened.
Today you can explore the ruins of an almost completed village with incredible stunning Street Art. The most visually striking piece is the church "La Iglesia del Sanatorio de Abades".
▷ For more Abandoned places, check out the article from Leo Desinquieto "ABANDONED PLACES IN TENERIFE: THE 8 MOST FASCINATING SITES"
4. Head to the beaches
What would Tenerife be, without the amazing beaches and beautiful weather all around the year? Tenerife has over 400km of coastline and has a big variety of beaches. 17 have been awarded the Blue Flag status.
Info: The Blue Flag is sought for beaches, marinas, and sustainable boating tourism operators as an indication of their high environmental and quality standards. The awards is handed by the Foundation for Environmental Education (FEE)
Playa de las Teresitas – Popular for locals & tourists and located in Santa Cruz. This beach is made with sand imported from the Sahara Desert
Playa Bollullo, Playa del Pozo & Playa El Puertito – If you're looking for something off the path there are a number of secluded beaches away from the main tourist resorts.
El Medano beach – Interested in water sports? This windy beach on the south coast of Tenerife is considered to be one of the world's best beaches for windsurfing and kitesurfing. They host regular windsurfing competitions.
5. Discover Cave Houses on the Sentiero Punta del Hidalgo – Chinamada Trail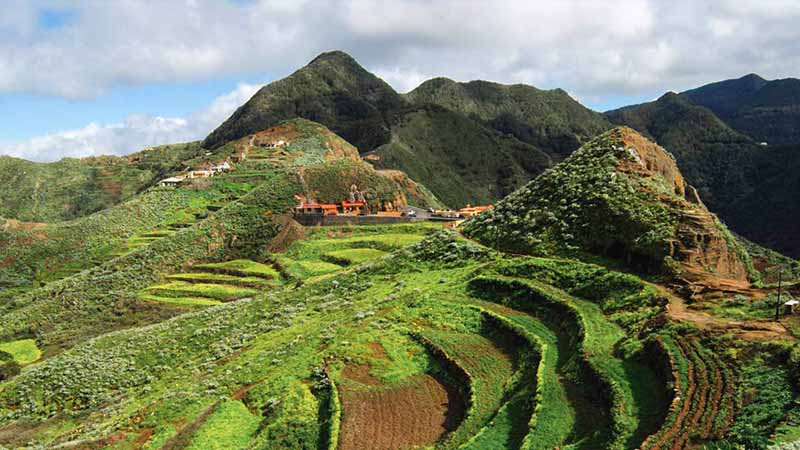 Tenerife is a great holiday destination. Besides the typical tourist spots it offers a variety of different adventures. Especially the north of Tenerife with his beautiful mountains is a must to for outdoor lovers. From Punta del Hidalgo there is a Trail to Chinamada an an old aboriginal farm in which around thirty cave houses in good condition and of great ethnographic interest are preserved.
The trail begins to the left of the recently built hermitage of Chinamada, along a trail marked with the reference "La Punta del Hidalgo" that runs over the Tomadero ravine, of a very abrupt nature.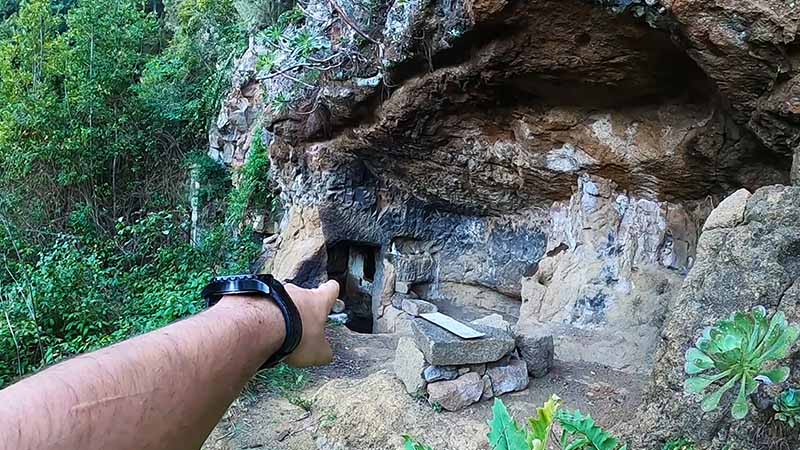 The path goes through some cultivated terraces of potatoes and pumpkins in its first sections, and then continues through a landscape of stepped terrain, between rocks, cliffs, almagres and caves. It is in this environment where it is possible to find the deepest caves, which usually serve as a refuge to rest or eat.
In the last third of the route you reach Roque de Los Dos Hermanos, on La Fajana beach, from where you can see excellent panoramic views of the Anaga coastline. From here the trail begins a rapid zig-zag descent down the southern slope of the roque towards the Río ravine, from where the Punta del Hidalgo is accessed, via a track in an upward direction.
Trail Information: Chinamada – Punta del Hidalgo
● Status of the Trail: Approved
● Location: Municipality of La Laguna
● Starting point: Chinamada
● Arrival point: Punta del Hidalgo
● Distance: 4.7 km
● Duration: 2 h. 15 min
● Difficulty: medium
More Hikes? For more Hikes in Tenerife go visit Wikiloc.com (thousands of hikers share their experiences on the world's trails here)
Bonus Cave Video: I discovered the Caves and an inhabited building by accident while on one of my hikes.
Punta del Hidalgo: Is a samll fisher village in the north of Tenerife. Far away from the touristic south. I spent my 4 weeks on Tenerife here. Find out more: "Things to Do in Punta del Hidalgo, Tenerife Spain! [with VIDEO]"
6. Explore the Pyramids of Guimar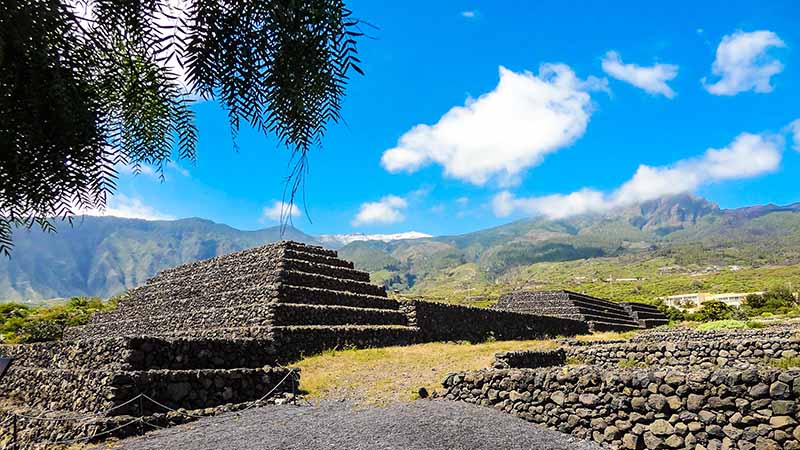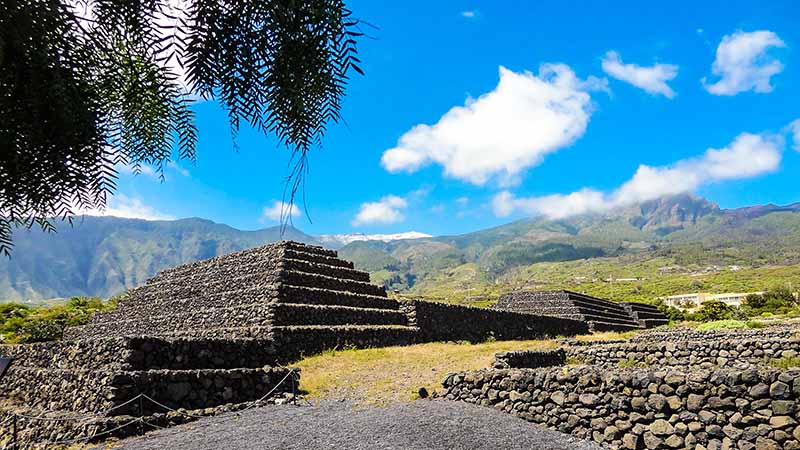 The Pyramids of Guimar is a natural complex collection of six free-standing pyramids built in the 19th century outside of the town of Güímar. They were built without mortar. Due to its mysterious appeal and historical ambiguity the Pyramids have become a popular tourist site.
Opening hours: 9.30am-6pm daily
7. Los Gigantes Cliffs
Los Gigantes is a resort and a giant cliff formation located in the west of the island. Be prepared to be blown away by the incredible, untouched nature of this place. The cliff formations hang above to a height of 800 meters. You will get an incredible and inspiring view and it offers a shiny brown and gold shimmering sand and aquamarine waters
Location: Los Gigantes Santiago del Teide, Spain, Tenerife
8. Whale and Dolphin Watching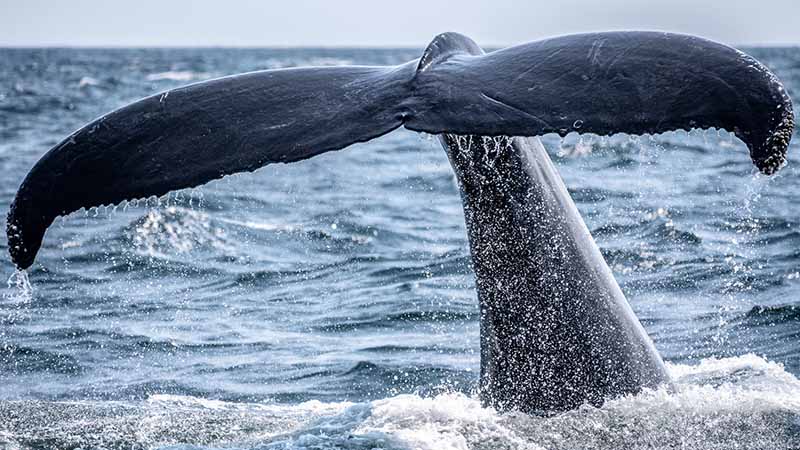 More Nature? Than go Whale and Dolphin Watching on Tenerife. The warm waters are home to more than 28 species of whale and dolphin. Take one of the daily boats departing either from Los Cristianos or Los Gigantes. The trip takes around 3 hours. You can choose from trip service, offering drinking buffet and food. Some boats are even decorated like pirate ships.
Boats depart from Los Cristianos, Los Gigantes Marina or Las Americas two to three times a day, between 9am-4pm
9. Scuba on Tabaiba Shipwreck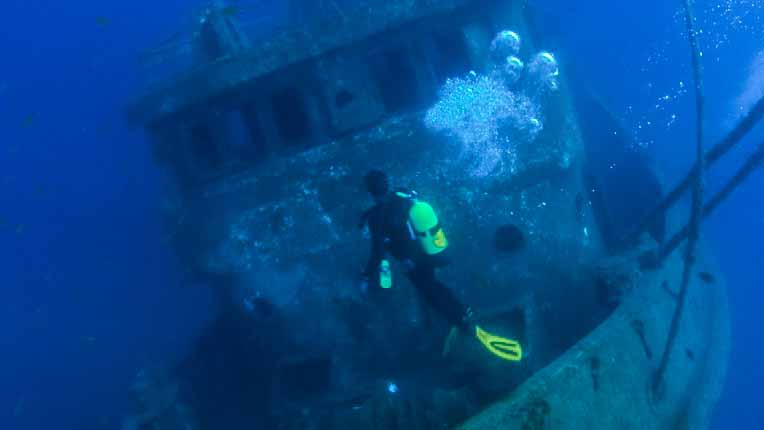 Let's stay in the water! One of the best things I have ever done was Scuba diving! In the central north of Tenerife, you'll find Tabaiba. From here you can dive to wreck which sunk deliberately in 2006 to build the marine life here. A dive here and you can find octopus, large schools of mackerel and barracudas.
Opening Hours: Typically a daytime dive
Tickets: You'll need your Open Water License for this dive, but you can also get your Padi at the schools around Tenerife.
Info: Teide Divers offers dives to Tabaiba and training courses.
Address: Teide Divers , Calle La Corbeta s/n, Edificio Los Organos, Local 1, 38400 Puerto de la Cruz, Santa Cruz de Tenerife, Spain
10. Explore the Zoo from Tenerife in Loro Parque
Loro Parque is considered to be the best zoo in the world according to the votes from Tripadvisor. It runs also several shows which you can enjoy with your family and friends.
Bonus: Masca – The village where locals used to hide from pirates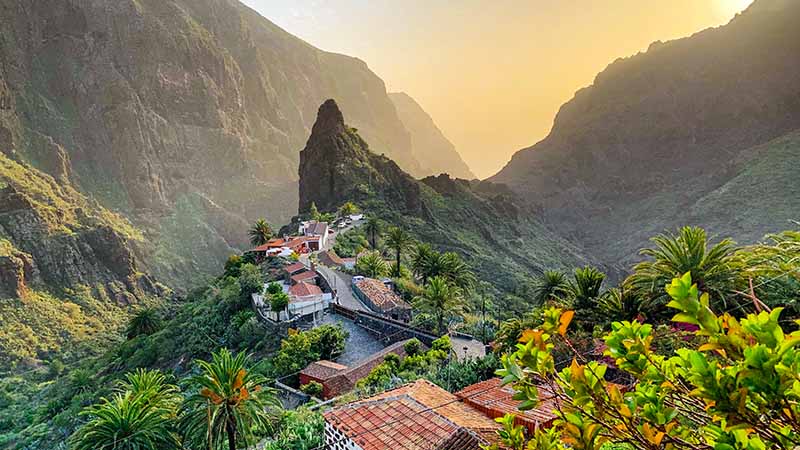 Masca is a beautiful village, settled inland in a location where residents of Tenerife used to hide when they were being attacked by pirates. Get a rental car and drive there by yourself. But go there as early in the morning as you can, otherwise this places gets really crowded. The views are spectacular and there is a restaurant overlooking the valley.
Masca also offers a 7 km Hiking Trail. It is one of the most popular hikes on Tenerife. It begins at the village and goes all the way to the rocky beach below. You will find many local companies and you can explore the natural sight on your way down. From the beach you can also take a boat to Los Gigantes.
Location: Masca, Santa Cruz de Tenerife, Spain
How to get to Tenerife
Tenerife has two airports: Tenerife North, and Tenerife South.
Tenerife South is closer to many of the main resorts & attractions. There are direct flights from all over Europe to Tenerife South. Tenerife North is the smaller Airport. To get the cheapest flights, I start all my search always with Skyscanner*.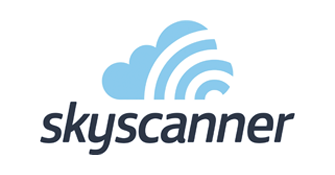 ▷ More tips on flights: "15 Easy Tips to ALWAYS finding the Cheap Flights"
Where to hire a car?
There's plenty of things to see and do in Tenerife, especially in the north part of the island. To be more independent I recommend hiring a car. This way you can combine your visit here with many of the things you can do in Tenerife.
In this Video, I'll show you where you can find the cheapest rental car.
Where to stay in Tenerife:
You have many options when it comes to your accommodation in Tenerife. Hotels from Low budget to Luxury, Bed and Breakfast and my personal favorite Airbnb*.
What is AirBnB? If you never used Airbnb* before, it allows private people to rent out Rooms to whole Apartments. It offers a big range of possible places to stay. From low budget to expensive options.
Why is it my favorite? Because in comparison to Hotels you can save a lot of money. Especially when you share the Accommodation with others. We spent 4 weeks in Tenerife in one of the best AirBnB's you can get but we only paid 300€ per Person for 4 weeks. See the video below:
GET FREE MONEY: If you are NEW to AirBnB you can get some Money off for your first say with this Link*.
Also Read
Disclaimer
:
Please note that some of the links marked with a * are affiliate links, and, at no additional cost to you, I may earn a commission if you make a purchase. I use all the companies listed and recommend them because they rock and have made my travels better. If you are ready to book your trip and would like to support Working Holiday Blog, using these links is one way to do that. If you have any questions about the companies, e-mail me.
Ciao Daniel 🙂
Follow Me on YouTube, Facebook, and Instagram.
If you find this helpful: Share It with your friends!