You don't want to travel alone during your Working Holiday in Australia? – Perfect! Then look for a travel buddy! Because just like you, most other backpackers prefer to share their adventure. Also financially it is worthwhile to travel together through Australia. But where and how do you find a suitable travel partner?
Today I will show you how to find a suitable travel partner for Australia!
Why you should travel in a group in Australia?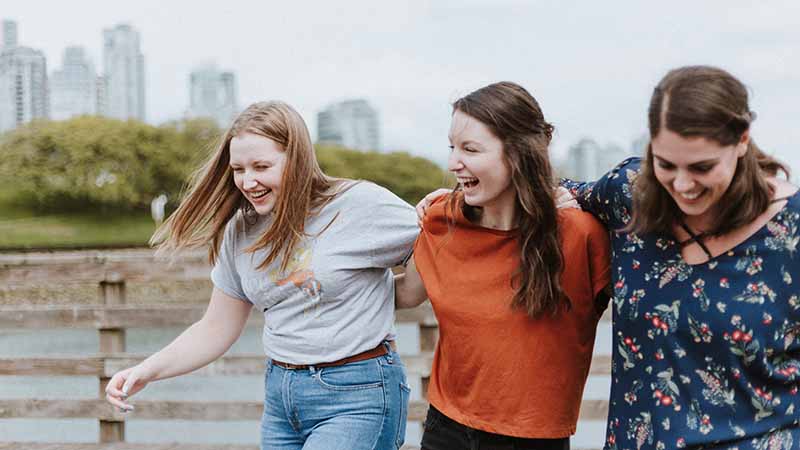 Traveling in a group simply offers more! From friendship and lots of fun to the security of knowing that you can rely on someone else if you need help.
"Luck is the only thing that doubles when you share it!" – Albert Schweitzer
Exactly the same applies to traveling together. More experience, more fun and more will happen! But the best part is that you remember the most beautiful moments together – that way the journey stays alive. Often the journey begins as strangers and you will become friends for life.
With travel buddies you can broaden your horizon. Where else do you meet cosmopolitan people with completely different backgrounds and experiences? The more colorful the group, the more exciting the trip will be.
Shared costs are half costs. No matter if you share a room with your travel partners (e.g. AirBnB*) or if you start together on a long road trip. Because of the reduced costs, you can all travel longer and have to work less in Australia.
And most important of all, you are not alone! You can spend your evenings together. Whether in a bar in the city or around a campfire on a campsite in a spectacular national park.
,,For 2022 we recommend Travel Credit Card from Revolut.
No Annual Fee, withdrawling cash abroad is free"
Find out more in the article:
Best Travel Credit Card for Working Holiday!
What should you pay attention to when searching for travel partners?
If you are looking for travel partners in Australia, you should make sure to have the same or similar destinations. It is also important to understand each other humanly. Try to get in contact with the others before the trip. The easiest way to do this is in person with a beer or a coffee. This way you guys have the opportunity to get to know each other and also you can talk about your travel plans.
But sometimes it is not possible to meet in person. For example because one of you is just passing through. Then it is worthwhile to see each other via video chat.
It is good to always meet in person shortly before the start begins. It is your Working Holiday adventure, if you have a strange feeling or you think you will not understand each other, then look for someone else. That's exactly why you should meet up before the trip starts.
Especially on a road trip you live together with the other person in a very small space, so you should be able to understand each other.
Topics you can talk about at your meeting:
How does your travel partner imagine the route through Australia?
Do you both want to visit the same places?
How do you both feel about job hunting and working on the road?
If your travel partner has different ideas than you, then this is not a good start. While you might prefer to get to know the country and its people, he will try to take the best parties with him. This can lead to arguments, regardless of the common route.
Sympathy, common goals and ideas. – These are the three most important things you should consider when choosing your travel partner. This is the only way to make your trip to Australia a great experience and not a nightmare.
What if you don't like your travel partners?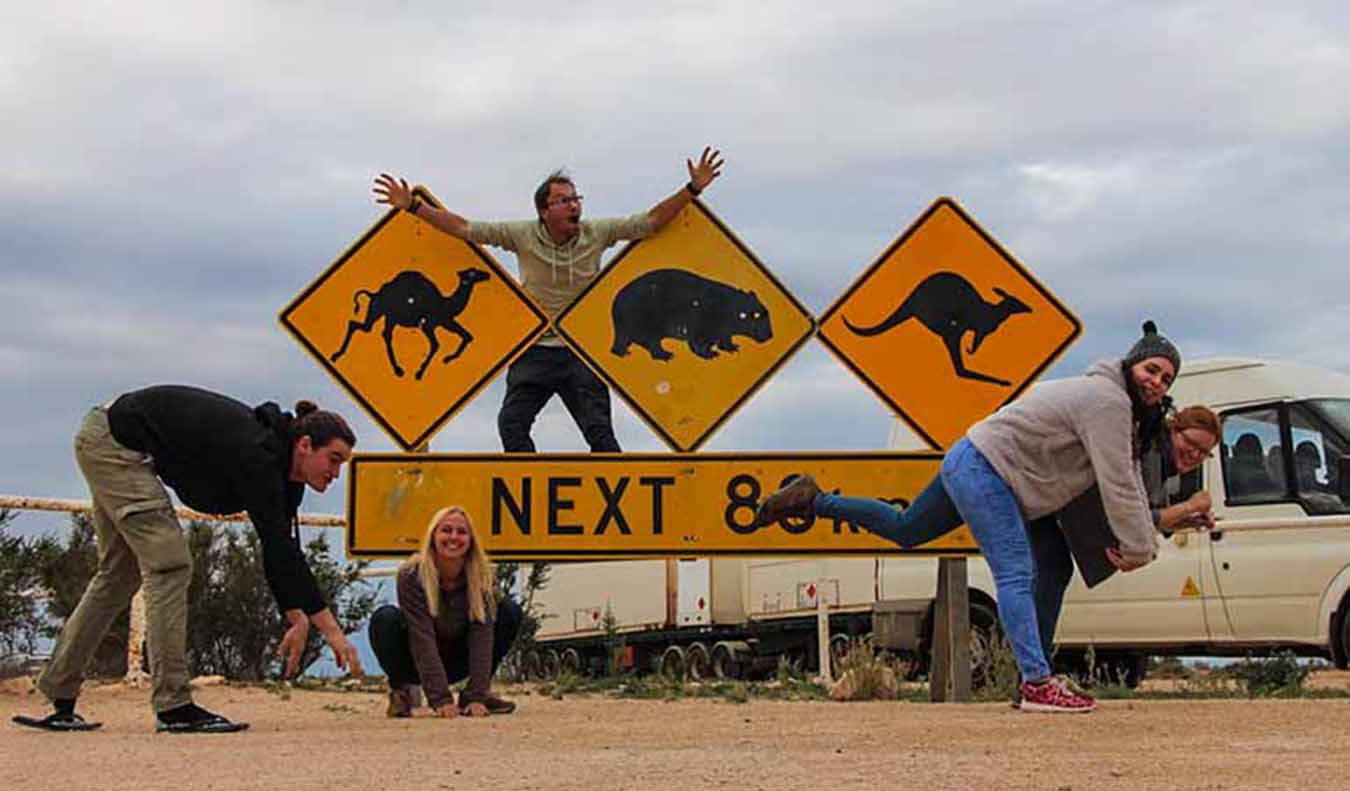 First of all: Working Holiday is already a great selection of people. Because most travelers are open minded, travel enthusiasts and true citizens of the world – open and relaxed!
It is more likely that you will have a hard time saying "Good bye" in the end.
But are you in a situation where you cannot get along with the others despite attempted communication? Then it can sometimes help to talk openly about your feelings and thoughts. Let the others know what you are thinking.
If you don't feel comfortable even then, leave the group. You don't have to spend your time with people just because you have agreed on the route. Make new plans and just look for new travel partners.
Maybe you find this difficult, maybe you don't want to hurt others with your decision, but after taking this step you will feel better.
When one door closes, hundreds of new doors are open to you!
Imagine you are in Perth right now. The plan was to spend only a few days here. So why not spend more time in Perth and the West Coast when you leave the others? If you stay longer in one place, you can better immerse yourself in the culture of the area and you are sure to make new friends there.
Where can you find a travel partner for Australia?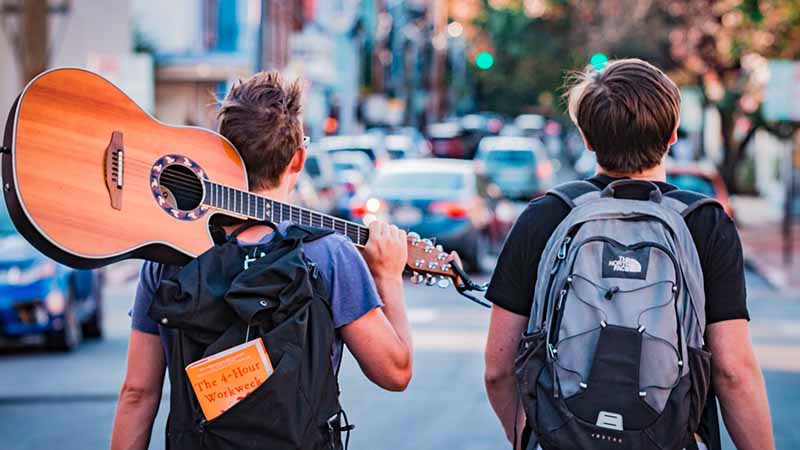 There are different portals that deal purely with the topic of travel partners, but I would not like to ignore the obvious. With currently over 1.9 billion users, Facebook simply offers the best chances to find a travel partner.
I found all my travel partners via Facebook in the various Working Holiday groups. -> Working Holiday Australia Group on Facebook
Unfortunately, Facebook has a big disadvantage in the search for travel partners. The larger the Facebook community, the faster posts in the feed slide down. So if you create a post with a route, it is possible that the person who is interested will not see your post. To counteract this, you can create a post that provides engagement. This will make your post move up and will be seen by more people in the group. Also, you should definitely post an image, because images attract more readers.
Despite the disadvantage, travel buddies can be found via Facebook. Nevertheless I have a list with all the other platforms where you can search for Travel-Buddys.
Facebook
Websites and service for finding travel partners
Find travel partners in hostels
Hostels are generally the perfect choice to stay overnight for a reasonable price and to meet other backpackers/travellers. In almost every hostel there is also a lounge or a common kitchen. Just talk to the others:
Where are you from?
What are your Plans?
What can you reccomand doing here in City XY?
You will notice relatively quickly if you find someone on the same wavelength. Often you can already explore the city or the area together and spontaneously get a Travel-Buddy for your next road trip.
Tip: You can also leave a notice on the bulletin board where you outline your plans and leave a contact. (Name, e-mail address and/or phone number.)
Couchsurfing
Did you know that Couchsurfing has put a lot into developing and building their community in the last years? You can create a trip in the community and search for travelers.
What is couchsurfing? – Through this website you can sleep on the couch of a host, who mostly have used couchsurfing in another country themselves as travelers. Travellers therefore support each other. Most of the time you also spend time with the host. You often get a lot of good insider information about the area.
–> We also have a Australia Couchsurf Community!
Use Gumtree especially for Australia
The website Gumtree is used for almost everything in Australia. The site unites Ebay, Amazon, car, job and real estate market. Here I found my cars in Australia and also sold my stuff. You can create an ad and search for fellow travellers for a road trip. There is a category "Rideshares".
Ride as hitchhiker or take hitchhikers with you
If you hitchhike or take a hitchhiker with you, this can also lead to interesting contacts. But with this variant you also leave everything to chance. And it can also take a long time to get a ride.
Template for an advertisement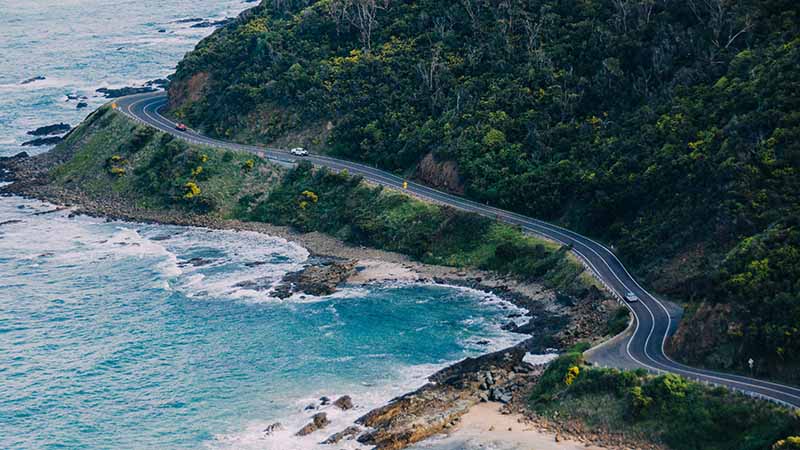 Road Trip East Coast Australia – Looking for a Travel-Buddy!

My plan is to drive the east coast from Melbourne to Cairns via Sydney, Brisbane, Byron Bay and Surfers Paradise.

There are no reservations or fixed plan, yet. I have camping equipment and space for 3 people sleeping in the car. Alternatively camping in a tent (I have a tent). I would prefer free-camping to save money. In cities I would use couchsurfing or hostels. I drive a Toyota Hiace from 2002 and we can split the costs equally.

I would like to see the coasts, beaches, ports, cities, mountains and whatever else is on the way. But I don't have any fixed plans, so if a good idea comes up we can stop spontaneously or add something.

At the moment I am in Melbourne.

Who wants to come along?
What should you do next?
Did you know that you can also participate a second and third time in Australia? Read on here: "The second & third Working Holiday Visa for Australia"
Read more:
Disclaimer
:
Please note that some of the links marked with a * are affiliate links, and, at no additional cost to you, I may earn a commission if you make a purchase. I use all the companies listed and recommend them because they rock and have made my travels better. If you are ready to book your trip and would like to support Working Holiday Blog, using these links is one way to do that. If you have any questions about the companies, e-mail me.
Ciao Daniel 🙂
Follow Me on YouTube, Facebook, and Instagram.
If you find this helpful: Share It with your friends!