The job as a bartender in Australia is a popular job for many backpackers. The pay is good and you get to talk to other people. You will learn a lot about cocktails and when you are bach home you can impress your family and friends. Experience as a bartender makes it easier to get a job in a bar anywhere in the world. But how do you get a job in a bar? – Today I will give you everything you need to know about bartending in Australia!
Tip: To speed up the creation of your application we created an Australian resume template. More about this at the end of the article.
Working in a bar in Australia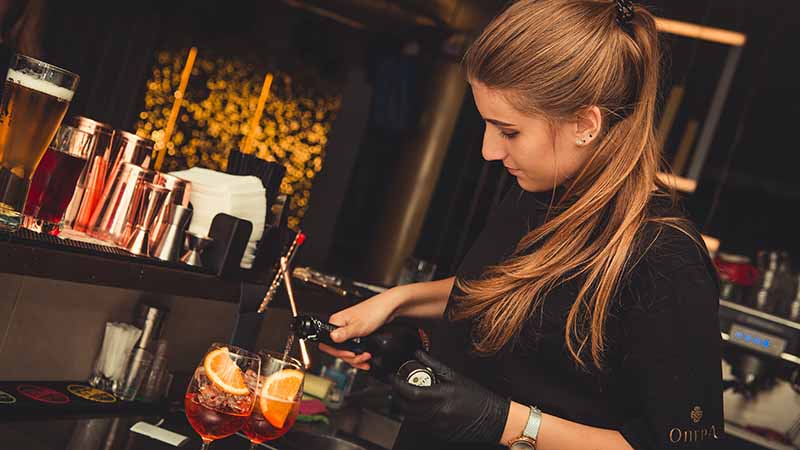 The best thing about being a bartender in Australia is that you get to meet new people quickly. Besides your colleagues you will meet many other backpackers and locals. This is especially helpful when you just arrived at a place. Although you will work most weekends, they are well paid in Australia. In addition you can top up your salary with tips.
Once you have gained a foothold as a bartender, it is easier to get a job as a bartender elsewhere because of your experience. The biggest disadvantage of being a bartender is the long shifts and weekend work. Especially while all your friends are partying themselves.
If you don't mind weekend work, and you like to serve and chat with other people – Then the job as a bartender in Australia is right one for you!
What is the RSA certificate?
The RSA (Responsible Service of Alcohol) certificate is required in Australia if you serve or sell alcohol to customers as part of your job. You need the RSA whether you work in a bar, restaurant, pub or bottle store. This regulation applies in all states in Australia.
Important: Since every state in Australia has its own legal regulations regarding alcohol, there is no RSA certificate that applies to all states. So you need a new RSA if you want to work in a new state!
During the training you will learn a lot about the legal regulations concerning alcohol and the responsible handling of alcohol dispensing and selling. (e.g. how to recognize drunk people or how to avoid serving alcohol to young people).
It is best to have your RSA certificate before you apply for a job. Include the RSA in your resume. It is not mandatory to have it before. Especially jobs in restaurants allow you to submit your RSA in the first few weeks after starting.
Tip: You have better chances to apply as a bartender if you already have your RSA certificate.
-> Find more information about the RSA certificate and what it costs here.
Is a bartending course worthwhile?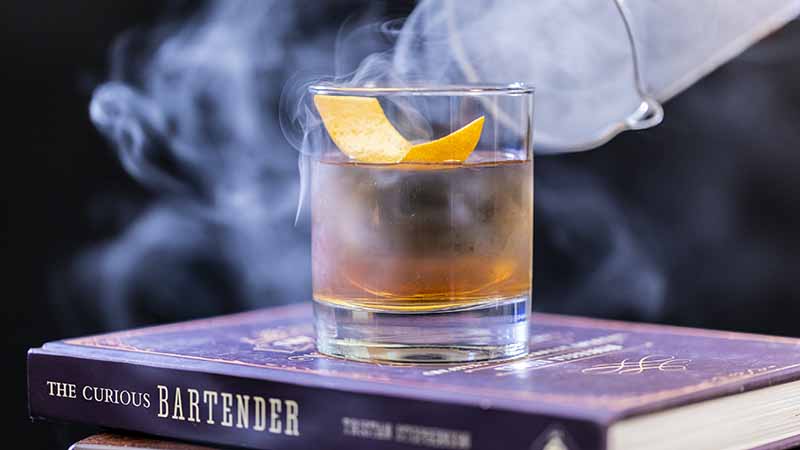 You also have the opportunity to take a bartending course in Australia. This increases your chances of getting a job as a bartender. Especially if you have no experience in the bar. This course is especially worthwhile if you plan to work as a bartender for a longer period of time. E.g. when you come back home or wherever you want to travel in the future.
There are also refresher courses if you already have experience in the bar.
1. How long does the bartending course in Australia take?
Most courses are usually offered over a 4-week period. The course of European Bartender School always runs from 9:00 to 15:00.
2. What does the bartending course in Australia cost?
For most Working Holiday Makers the course is out of the question due to the cost factor. For the course alone you pay about 2.040 €. You can also add the accommodation for the 4 weeks through the provider. This costs another 300 €. So the course costs a total of 2.340 €. In return you will receive a worldwide recognized certificate and you will stand out from your competitors without experience.
Take the Accommodation Advantage: I would book the accommodation directly through the school, since this way you live with all the other students. You can make contacts and explore Sydney together in the evenings.
3. Where can I find the bartending course in Australia?
The world's largest provider is the European Bartender School with currently over 28 schools worldwide. In Australia they have their school in Sydney. I would recommend you to do it directly on their website. I reccomend to do the course in Australia. This way you make new friends and learn directly in Australia through the course and the attached accommodation.
Alternatively: you can take a course in one of the schools in Europe before your trip to Australia.
▷ Click here for the bartending course of European Bartender School
4. Is there also an online course?
During the 4 weeks course you will learn much more than if you just watch videos. But if you can't afford the course and still want to learn how to become a bartender, the European Bartender School offers an online course with the basics.
I recommend the package with "Basic, Advanced & Tiki Cocktail Course" – currently available for 69,99€.
▷ Click here for the Online Barkeeper Course of European Bartender School
Application as bartender in Australia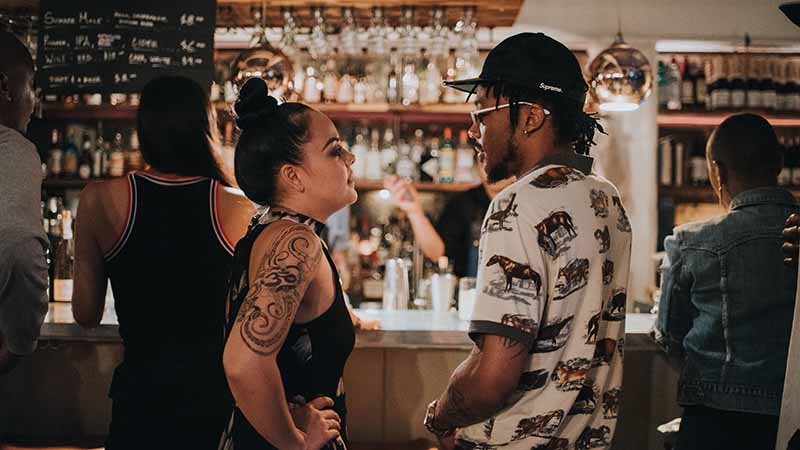 In general you should apply for hospitality jobs like bartender, barista or front staff server. Print out your resume 50 times and hand it out in any bar or restaurant you can find in your area.
Tip: Most backpackers who have not been able to find a job for a long time submit on average 2-3 applications per day. Then they feel overwhelmed and don't want anymore. Out of comfort or fear. I guarantee you, if you hand in 50 applications in one day, you will have 1-3 trial trainings afterwards.
,,For 2022 we recommend Travel Credit Card from Revolut.
No Annual Fee, withdrawling cash abroad is free"
Find out more in the article:
Best Travel Credit Card for Working Holiday!
The hospitality industry is fastpast and stressful, so most managers don't even have the time to read all applications, especially the ones send online. Many times it happens that your application is either not answered until 3 weeks later. Or, and this is the most regular case, you don't get an answer at all.
As a rule of thumb: your resume should be only one page! Managers only skim resumes. If you submit a 4-page resume, no one will want to read it.
If you walk by in person, you have the chance to make a first impression. Always ask for the person in charge or the manager. If he is not there, it is worth asking when he will be back. Keep your resume and come back when he is there.
With him you have a mini-interview -> How is your charisma? What is your energy level and above all how is your English? You'll laugh, you won't believe how many people apply for a job in the catering industry who speak little or no English. You can stand out just because you have English skills.
Tip: If you are not yet proficient in English, take part in a language course. Or start any job that requires you to speak a bit English. You will automatically improve your English every day in Australia.
After a personal meeting with the manager, you will often be offered a trail shift. They are often unpaid, but give you the opportunity to get the job after. Just make sure that you are not exempted from the trails. Usually 3-5 hours are enough. If someone asks for more, check immediately if you are paid for it.
Look for the signes in the window "STAFF WANTED". But even if there is no sign, go in anyway. Not every restaurant has already made a sign.
Where to apply Online in Australia?
In Australia there is a huge choice of platforms for your job search. Besides local city specific websites and Facebook groups there are also big portals for jobs that operate all over Australia.
Popular platforms for job search in Australia are
▷ More tips for finding a job in Australia in the article "Top 10 tips for backpacker jobs in Australia"
Tips for your Australian resume as a bartender
Only 2% of the resumes survive the first round in Australia. Be there too!
1. Emphasize your experience & stress resilience
As a bartender in a bar or restaurant two things are especially important. First your existing experience, second the ability to cope with stress at high customer frequency. List everything that reinforces these points in your resume.
2. Present your bartender knowledge
Positions as a bartender require not only the already mentioned experience and stress resilience but also knowledge about cocktails, drinks and alcohol. Do you have certificates that show that you have acquired the knowledge? Past work experience where you have trained certain cocktails? Highlight all in your resume.
3. List of references
Success in the hospitality industry and as a bartender depends largely on the satisfaction and happiness of others. HR managers want to hear others talk about the person they want to hire. References that testify to your qualities are priceless. Remember to keep up with the reference list by listing current people and contact information. It is also a good idea to remind the people you have chosen as references that you are looking for a job and that they may receive a phone call. If you don't have any references yet, try to get a trial day in which you personally convince them. Show that you are willing to learn and that you have a quick mind.
▷ THE GOOD & THE BAD -> Here a comparison: "Australian Resume: the good and the bad"
Create your own resume for Australia easy & fast with our template!
If you want to save yourself some work, use our resume template in Australia:
▷ Work with our template package for your resume in Australia.
How much can you earn in Australia?
Read more in the article: "What is the minimum wage in Australia?"
Read more:
Disclaimer
:
Please note that some of the links marked with a * are affiliate links, and, at no additional cost to you, I may earn a commission if you make a purchase. I use all the companies listed and recommend them because they rock and have made my travels better. If you are ready to book your trip and would like to support Working Holiday Blog, using these links is one way to do that. If you have any questions about the companies, e-mail me.
Ciao Daniel 🙂
Follow Me on YouTube, Facebook, and Instagram.
If you find this helpful: Share It with your friends!