Canada has two national languages, English and French. French is mainly spoken in the province of Quebec. The rest of Canada speaks English and mostly doesn't understand French. You will find both languages printed on most foods.
In addition to the Working Holiday Visa, Canada is also ideal as a language holiday to improve French, English or both languages.
Depending on how good your language skills are, you can take a language course either before your trip or after you arrive in Canada. Whether you need a language course at all depends on how well you speak the language.
-> We recommend translating your documents ( Resume, CV, criminal record certificate…) with "lingoking*":
1. Do I need a language course for a Working Holiday in Canada?
Most work and travelers do not take a language course before traveling to Canada. In most cases I would advise you not to attend a language course at all. This is because in Germany we already have English as a compulsory subject at school. Even if you are rusty, you already master a high level of basic understanding.
You will get the actual progress in English / French playfully every day in everyday life in Canada. Because now you are forced to speak English or French. No matter if you are shopping, in a hostel or at work. I only recommend a language course if you have absolutely no basic knowledge. During my 5 years of traveling the world, I met people who arrived in Canada, New Zealand and Australia without knowledge of English and who improved their level of everyday language within a few weeks. It's not for nothing that it says:
"The best way to learn any language is to live in the country of the language."
2. I feel insecure in English / French should I take a language course?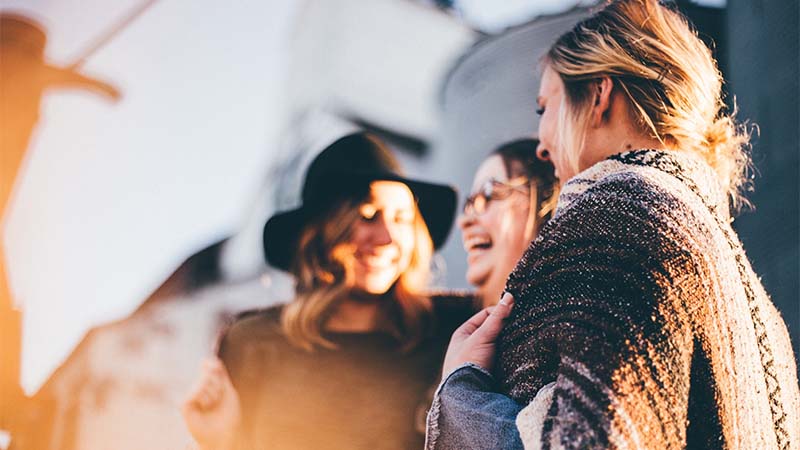 In the past I got some emails and comments from travelers asking me if they shouldn't take a language course because they don't feel absolutely confident in the language. Ultimately, you decide. You know best how to communicate. I myself have never attended a language course for English and I am too lazy to learn vocabulary. The fact that I speak English so well today is because I've been traveling for over 5 years.
If you chose a language course despite previous knowledge, I would definitely only do it in Canada. In this way you can integrate what you have learned into your everyday life.
Tip: I started watching all films and TV series in English before my trip. At the beginning it will take you some time to get used to it, but after a while you won't notice it anymore. This way you can train your hearing and your subconscious in Germany in English or French!
Pro tip: If you find it difficult to understand everything at the beginning, use subtitles in German. Swap them later for subtitles in the language. So you read the words in the language right away and even get used to the spelling.
,,Für 2022 empfehlen wir die Visa Card der DKB.
kostenlos weltweit Bezahlen und Geld abheben"
Erfahre mehr in unserem Artikel:
Beste Kreditkarte für Work and Travel?
3. Benefits of a language course
The better you speak English, the more chances you have on the job market. Especially in jobs where you then work in customer service (Customer Service), you will have to talk to customers a lot. The higher and better the job pays, the more important the existing language skills are. In this case, an intensive language course could get you to the desired level more quickly. Some language courses also offer certificates. These are required for some applications and will also be well received by your future employers later in Germany.
Advantages at a glance:
Higher chances on the job market in Canada
certificate
You become more confident in the language
You meet new people / connections
4. Which course should I choose for a language course?
If you choose a language course, there are various courses available. These mostly depend on the intensity, the language level and the duration of the course. Almost every language school therefore offers many different courses. An intensive course usually brings you more than one course with just a few hours per week over many weeks.
This is because if you take too long a break between lessons, you forget too much. Therefore take a course in which you best have several hours of lessons every day.
Work and Travel organizations also offer language courses to start your Work & Travel time. It's best to compare the prices to see if that's an option for you.
5. Language course in your home country
I recommend the language course before the trip only to those who have no language skills at all. Or, if you already know where you will be working and have to bring a certain level of English to the job. For example working in service or working in the office. In most cases, however, it is sufficient if you only improve your language skills on site.
Tip: If you have never learned French, your work and travel trip to Canada could be the start. You could take a preparatory French course in Germany.
The prices of the courses in Germany start from 260€ for 2 weeks with a standard course (20 lessons per week with 45 minutes per lesson). You can find a complete list of the various courses, schools and cities in Germany here.
6. Language course on site in Canada
If you decide to take a language course, I would recommend that you take it right after you start your work and travel time in Canada. So you can integrate what you've learned directly into everyday life.
Course prices in Canada start from 359€ for 2 weeks on a standard course (20 lessons per week with 45 minutes per lesson). A complete listing of the different courses, schools and cities in Canada can be found here.
Attention: With a Working Holiday Visa in Canada you can take part in a course of up to 6 months. You also need a student visa.
Tip: Some courses also offer living with a Canadian family. The cost is about the same as what you would pay in a hostel, but you get access to the Canadian way of life and get to know Canadians.
7. Learn a language with an online language course!
There are many ways you can learn and improve a foreign language. With Work & Travel in Canada you are practically taking a language trip. But you also have the opportunity to learn with courses, films, books, music and the tandem partner. At the tandem partner you are looking for a language partner in the mother tongue who wants to learn German. During your conversation you speak e.g. the first half hour in English and the second half hour in German. So you both benefit from it.
-> "40+ Möglichkeiten, um einen Tandempartner zu finden: Und welche davon die besten sind!*"
However, there is another way that you can improve your language skills for Canada. Through the Internet and our mobile world, you can take advantage of online courses:
Advantages of an online course:
You can learn when and where you want
Design the course at your pace
Many courses focus on what is really important and essential. No useless words that you would never use anyway
No matter whether on the PC, laptop, tablet or smartphone you can use any device
Online courses are designed to be fun because you learn better with fun
There is a huge selection of different courses, topics and targeted material for you
Learn with the most popular language app "Babbel"
The app was developed by scientists and has developed into the market-leading language learning app. The courses are varied, playful and offer reading and listening exercises for every type of learning. In addition, there is also a speech recognition function that will help you improve the language.
Update: CORONA VIRUS Times
Due to the current COVID-19 epidemic, it is of course not possible to take courses. So now is the best time to prepare for your work and travel trip with an online course. Most people now just sit in front of Netflix. Secure yourself better job opportunities in Canada by improving your English or French skills with an online language course. More information here.
More Updates in the article "Working Holiday Canada: CORONA VIRUS (COVID-19) INFORMATIONEN"
Bonus: The 11 best best apps for learning a foreign language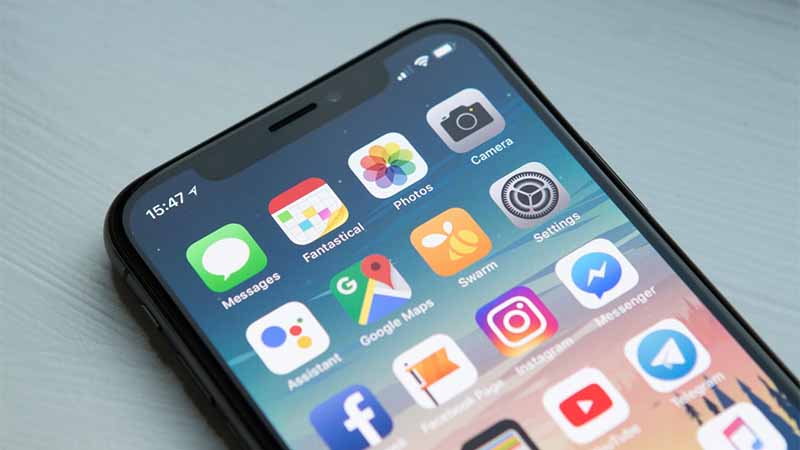 A very good alternative / supplement to a language course are the many good language apps with which you can improve your English or French for your time in Canada already in Germany. How to start your Work and Travel Canada adventure more safely. Here is the short version of the 11 best apps for learning a foreign language:
Conclusion
Work and Travel in Canada is already the BEST language trip you can take. Better than any language school or online course you can do. You learn the language in a playful way in everyday life and will come back to Germany with better English than your family and friends after the trip. Most of them do not need to attend a language school. However, if you have little or no English / French knowledge, I recommend taking a course directly in Canada. As an alternative where you can learn completely flexibly, I recommend taking an online language course.
You can find the best online language course at Babbel.com*.
Certified English translation of your documents?
-> We recommend translating your documents ( Resume, CV, criminal record certificate…) with "lingoking*":
Also Read
Disclaimer
:
Please note that some of the links marked with a * are affiliate links, and, at no additional cost to you, I may earn a commission if you make a purchase. I use all the companies listed and recommend them because they rock and have made my travels better. If you are ready to book your trip and would like to support Working Holiday Blog, using these links is one way to do that. If you have any questions about the companies, e-mail me.
Ciao Daniel 🙂
Follow Me on YouTube, Facebook, and Instagram.
If you find this helpful: Share It with your friends!